Miley Cyrus Leads a Double Life (As a Cop, Not a Singer) in 'So Undercover' — EXCLUSIVE CLIP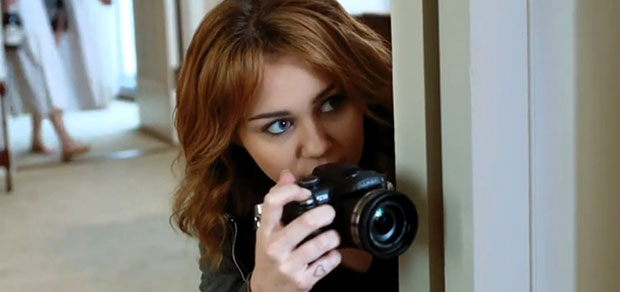 Miley Cyrus must have a thing for the "double life" phenomenon. After obtaining notability by embodying average teen Miley Stewart and her titular pop star alter ego in the TV series Hannah Montana, Cyrus looks to explore new venues for incognito deception: the latest being the action comedy So Undercover. Following in the vein of 2012's surprise hit 21 Jump Street, Cyrus' youthful appearance grants her the ability to go undercover in a college sorority, at the behest of CIA Agent Armon (Jeremy Piven), who is investigating a high priority case.
Below is an early union of Piven and Cyrus, wherein the harried agent pleads with his only hope to take on the mission. Although Molly (Cyrus) is initially nonplussed by the fed's presentation, something he says to her does seem to get through…
Check out the below clip from So Undercover, available on Blu-ray/DVD on Tuesday, Feb 5. 
[Photo Credit: Exclusive Media Group]
More:
The Yoga Sutra of Miley Cyrus, on a Beach — PICS
In Defense of Miley Cyrus: Stop the Slut-Shaming Once and for All
Miley Cyrus Covers 'Jolene' Pre-Haircut, Reminds Us What She Used to Be Like — VIDEO

'Hunger Games: Catching Fire': Spoilery Pics From Google Maps