MindFood: A Sci-Fi Movie Roadshow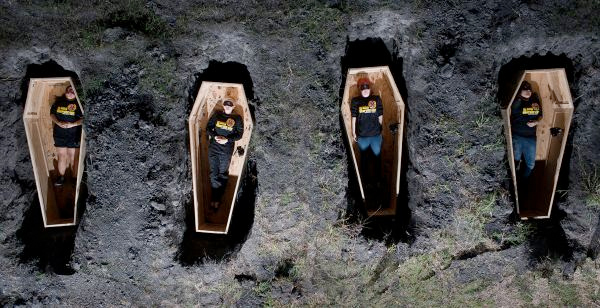 The Alamo Drafthouse, headquartered in Austin, TX, is a small chain of movie theaters that not only serves food and beverages (including beer and liquor) during movies, but also enforces strict age limit and no-talking policies. Basically, it's about as good as movie watching can get. Now I say "about as good" because the only experience that tops watching a movie at an Alamo Drafthouse is watching a movie as part of an Alamo Drafthouse Rolling Roadshow.
Basically, the Drafthouse has put together a movie theater on wheels that they tour around the country so as to provide a one-of-a-kind movie watching experience by showing films at locations that are relevant to the film somehow. The Shining at the Overlook Hotel, Field of Dreams in the actual Field of Dreams, The Warriors in Coney Island — the Drafthouse has put on all of those shows and a whole lot more. Their latest Roadshow, however, tops them all.
In anticipation of the upcoming Ryan-Reynolds-Buried-Alive flick Buried playing at the Drafthouse's own film festival, Fantastic Fest, the theater put together a very special Rolling Roadshow where four lucky souls got to watch Buried from inside a coffin that was, of course, buried underground. That's about as perfect a scenario as possible for watching a horror movie (though a previous Roadshow where they showed The Descent inside a Cave does come close) and I'm bummed I missed out. But at least it got me thinking: Since they've got horror covered, what sci-fi themed Roadshows could the Drafthouse put on that I'd die to be a part of?
Contact at the Very Large Array in New Mexico
Admittedly this isn't going to be all that thrilling of a choice for most people, but Contact happens to be my favorite film of all time. There are a number of locations from the movie that would be perfect for a Roadshow, but I think the most iconic has to be the Very Large Array in New Mexico. I already get goosebumps every time Dr. Arroway hears the signal from Vega for the first time (and I can't even count how many times I've seen the movie), I can't even begin to imagine how cool it would be to hear those deep bass tones while seeing the very same grove of massive antenna dishes behind the screen.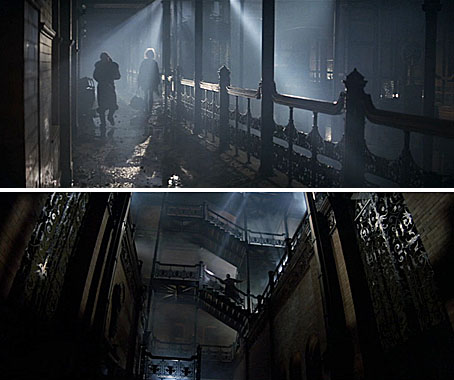 Blade Runner at the Bradbury Building
The Bradbury Building has been used in a ton of film productions over the years, but the one I most associate it with is Blade Runner wherein Ridley Scott transformed its elegant interior into the dilapidated home of Sebastian the toy maker. Logistically I'm not sure how the film would be shown inside the building since it's interior courtyard isn't exactly ideal for a giant screen, but surely the Drafthouse could figure that out.
Close Encounters of the Third Kind at Devil's Tower, Wyoming
Okay, this one is cheating a bit since the Rolling Roadshow has already shown Close Encounters at Devil's Tower, but it's worth listing because it would be flat out awe inspiring. As a bonus, the Roadshow could have an absurd amount of mashed potatoes on hand to serve to everyone so all present could create their own little Devil's Tower.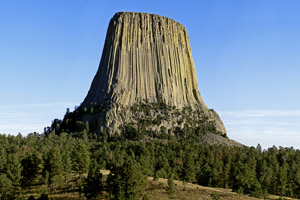 The Abyss from Within a Submersible
While the other choices on this list could certainly happen, I highly doubt that watching the Abyss from inside a submersible that's hundreds upon hundreds of feet underwater is all that practical. Feasibility aside – this is a fantasy list, after all – this would be a killer way to watch James Cameron's best sci-fi film. The only condition is that the submersible be able to go deep enough to completely block out all light from above.
The Matrix from Inside a Biopod
Again, this isn't exactly an easy or cheap Roadshow to pull off considering the world doesn't have a massive farm of biopods on call, but I'm sure they could build a couple of them for watching The Matrix. They'd have to go all out, though, and give the viewer an oxygen mask before flooding the pod with pink goo.