Mindfood: Why Can't Hollywood Quit the Moon?

We're approaching 40 years since the United States abandoned the Apollo space program. In the three-and-a-half year span since mankind first stepped onto it in 1969, humans visited the moon an impressive six times. Sadly in the roughly 40 years that have followed since the Challenger lunar lander last touched down on that big grey ball in the sky, no one, American or otherwise, has set foot on the surface of the moon. Our collective desire to conquer outer space has been dwindling in practice since 1972, culminating in the unfortunate retirement of the United States' space shuttle program earlier this year.
But just because our government has stopped funding manned exploration of our immediate stellar neighbors, doesn't mean Hollywood has given up on the idea.
Filmmakers still have our planet's personal night light on the brain and there's a notable rash of moon-related movies being made these days despite the real world falling out of love with space. Is it because the moon still calls to us as an object of mystery, a puzzle to be unlocked in the hopes it gives our species some answers to life's ancient questions? Or is it because the moon is a perfect vehicle for fear, the ultimate in terrifying desolation?
Let's take a look at our near future of moon-related movies to see if we can figure out the answer.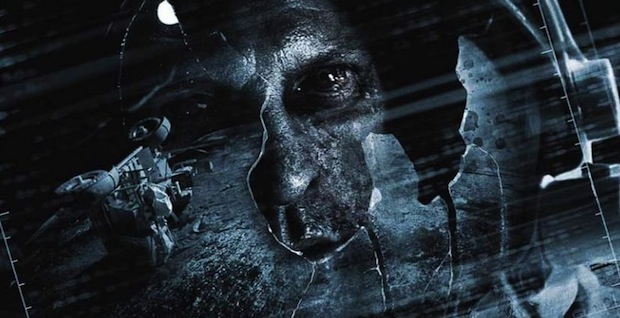 Apollo 18 – Dimension Film's Apollo 18 is the most immediate moon movie on the horizon and yet, even with it coming out in a barely a week (September 2nd to be precise), no one really knows a whole lot about it. It's produced by Timur Bekmambetov (Night Watch, Wanted) and… well, he's really the only instantly recognizable name that's been attached to the project since the beginning (though according to a recent listing on IMDb, Drive Angry's Patrick Lussier did edit it, and he's got a good track record of editing unique genre projects) . What we do know is that it's a found footage horror movie (think Blair Witch or Paranormal Activity) about a covert mission to the moon that, presumably, ended poorly for the astronauts involved. So even though no one has actually seen this thing yet, it's a safe assumption that it doesn't make going to the moon out to be the awe-inspiring scientific endeavor it once was. Chalk one up for the "Fear of the Moon" category.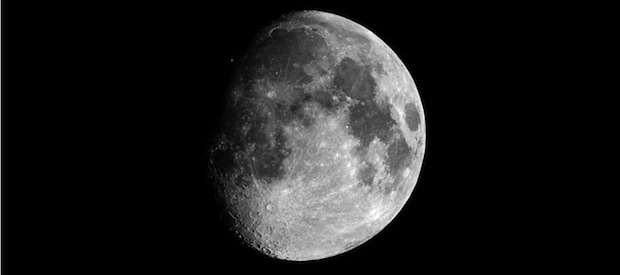 Dark Moon – Even though it was actually announced before Apollo 18, Dark Moon has either had a harder time making it to the big screen or Dark Castle have committed to total radio silence and are producing it entirely in secret. It's also about a covert eighteenth Apollo mission to the moon, and was also supposed to employ a found footage narrative, so its thunder will pretty much be stolen by the Apollo 18 no matter how good it actually ends up being. Plus, since this is from Olatunde Osunsanmi, director of the wacky Milla Jovovich alien found footage hybrid The Fourth Kind, it's already got a ways to go prove itself. Whatever the status of its production, there's little doubt Dark Moon also belongs in the "Fear of the Moon" column.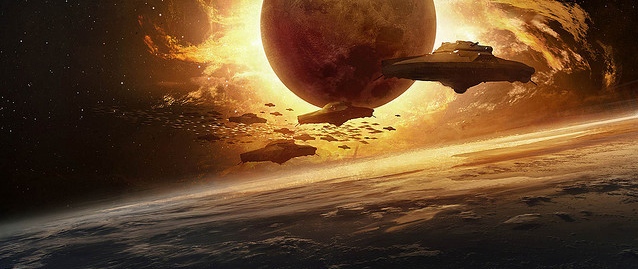 Iron Sky – There's only one thing you need to know about Iron Sky: it's about Nazis who have been secretly hiding on the dark side of the moon and who have been amassing an army in order to take over the planet. That easily makes it the coolest film on this list. And, even though it's not about something pre-existing on the moon killing people, it's still the third film on the horizon that makes the moon out to be a death trap.
In the Event of a Moon Disaster – Just announced this week is In The Event of a Moon Disaster, which has perhaps the strangest plot of any moon-related movie in our future. Yes, it's even stranger than Nazi astronauts. It's actually an alternate history story about what might have happened if the 1969 moon landing hadn't gone as planned. Why's that so strange? Because it did happen. It was one of the greatest accomplishments in the history of our species. What's interesting about imagining that same crew of astronauts being struck by disaster and "up against insurmountable odds"? I'm all for imagining alt history, but it's far more interesting on paper than it is in feature films. On the big screen, altering an event like this just to make it even more dramatic just seems so pointless. Hopefully I'm wrong about that, but it still stands as yet another movie about fearing the moon.
And now that we've taken a look at four future films about going to the moon, what conclusion can we draw?
It's simple. Going to the moon is a terrible, terrible idea and trying to do so will only end in disaster. I'm all for a fun flick about space-bound horrors, but it is a shame that Hollywood is keeping the moon alive but only as an icon of terror. What's so wrong about treating the moon like it's something to fall in love with? When did being an astronaut become about inevitable death instead of brave scientific adventuring? Maybe I'm just a sap here, but I'd love to see a new moon-related movie where mankind steps off a lunar lander and triumphs instead of curling up into a ball.
The moon is cool—let's stop trying to make it scary.