Mitch Hurwitz Is Directing a Non-'Arrested Development' Movie? COME ON!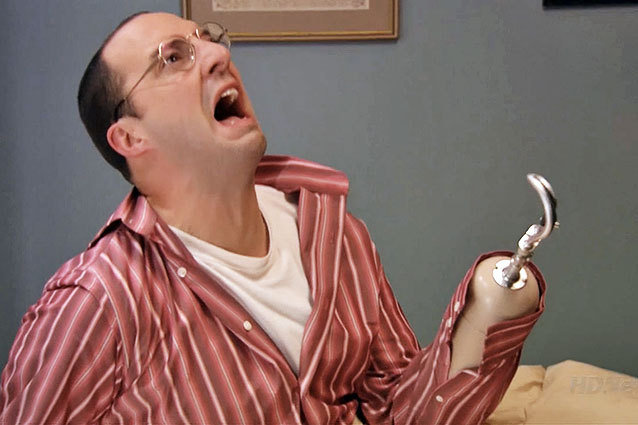 FOX
Mitch Hurwitz gave us Arrested Development, one of the greatest comedy series in the history of television. But the writer/producer, gifted though he may be, has also given us a lot of… lesser material. He was the mind behind Will Arnett's short-lived sitcom Running Wilde, and the chief creative force on the dreadful animated show Sit Down, Shut Up. So we're not especially thrilled to hear that Hurwitz's next picture is not his long awaited Bluth family film, but instead a new independent idea titled Guinea Pigging, as reported by The Hollywood Reporter. But the premise is at least interesting.
Hurwitz is directing, and The State and Reno 911! vets Thomas Lennon and Robert Ben Garant are writing the script. The story will derive from a 2008 New Yorker article that highlighted a community of people who make livings as test subjects for various experimental pharmaceuticals. Side effects follow.
On the side of skepticism, Hurwitz has just a small number of directing credits to his name; the only Arrested episodes he ever helmed belonged to the qualitatively controversial fourth season, which was castigated for odd (admittedly self-aware) long pauses and bizarre cuts. Additionally, while we are happy to focus on Lennon and Garant's more celebrated accomplishments, they are also responsible for features like Taxi, The Pacifier, Herbie Fully Loaded, and Balls of Fury.
As such, while we love some of what each of the creative parties involved has done, we can't help but anticipate a groaner here. Let's just forge through this and hope it earns enough cash to give Hurwitz free reign on his Arrested movie.