Win a 'Mood Indigo Poster Signed by Audrey Tautou & Michel Gondry in Our #MoodIndigoGiveaway!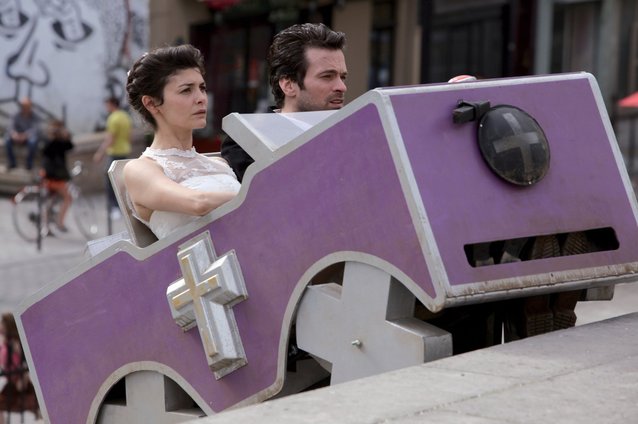 Drafthouse Films via Everett Collection
Wealthy bachelor Colin lives in Paris, where his hobbies include developing his pianocktail (a cocktail-making piano) and devouring otherworldly dishes prepared by his trusty chef Nicolas. When Colin learns that his best friend Chick, a fellow acolyte of the philosopher Jean-Sol Partre, has a new American girlfriend, our lonely hero attends a friend's party in hopes of falling in love himself. He soon meets Chloé, and before they know it they're dancing to Duke Ellington and plunging headfirst into a rapturous romance. But their whirlwind courtship is tested when an unusual illness plagues Chloe a flower begins to grow in her lungs. To save her, Colin discovers the only cure is to surround Chloe with a never-ending supply of fresh flowers.
Mood Indigo is now playing in select theaters, but you can win a signed poster of the movie by simply entering our giveaway! Winning is as easy as:
1. Follow @Hollywood_com starting July 17, 2014.
2. Retweet:
RT & Follow for a chance to win a poster signed by Audrey Tautou & Michel Gondry! #MoodIndigoGiveaway http://t.co/I0vr9MzH8t

— Hollywood.com (@Hollywood_com) July 25, 2014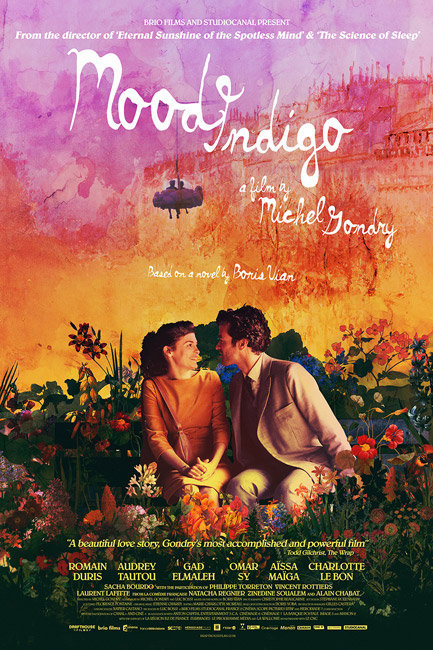 Drafthouse Films