'Moonrise Kingdom' Breaks Indie Box Office Record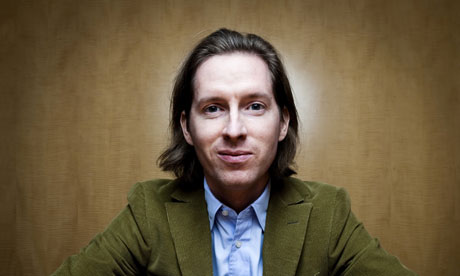 Cinematic darling Wes Anderson has returned to the screen, and lovers of aesthetics and indie sensibilities have spoken: Moonrise Kingdom is a hit. The Focus Features film opened in Los Angeles and New York this weekend, taking in $509,000. While that number seems paltry by Men in Black 3 standards, consider this: Moonrise Kingdom, which opened to overwhelmingly positive reviews, only played on four screens this weekend—meaning each screen took in about $127,500. 
According to 
HitFix
, these record-breaking numbers have dethroned the previous reigning champ of art house flicks, 2005's groundbreaking Oscar-winner 
Brokeback Mountain
, which earned an average of $109,485 per screen. Even more impressively, it's on track to having the biggest
live-action per screen average
 for a weekend. 
Perhaps moviegoers, wary of the seemingly never-ending proliferation of sequels, prequels, and reboots that seem to dominate the summertime blockbuster pack, are on the hunt for more original, engaged stories. (If so, they're in luck, we've got some other suggestions for that!) 
Did you catch Moonrise Kingdom this weekend? 
Follow Alicia on Twitter: @alicialutes
[Image via Getty Images]
More: