More Heavy Petting With Edward and Bella in New Eclipse Pic
Summit today released two new images from The Twilight Saga: Eclipse, featuring another amorous embrace between aspiring J.Crew models Edward (Robert Pattinson) and Bella (Kristen Stewart). Enjoy: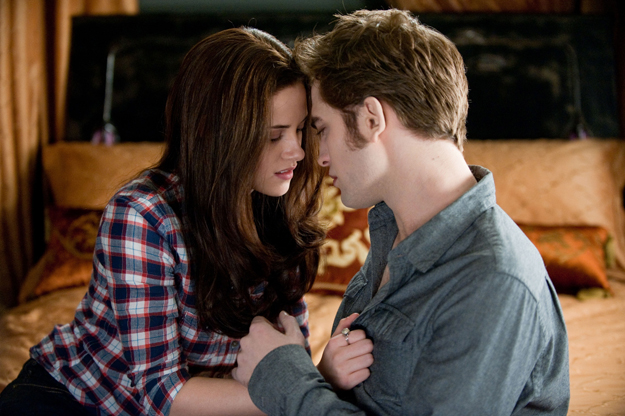 Careful, kids. You're not married yet!
And here's a new shot of Edward with the Twilight B-Team: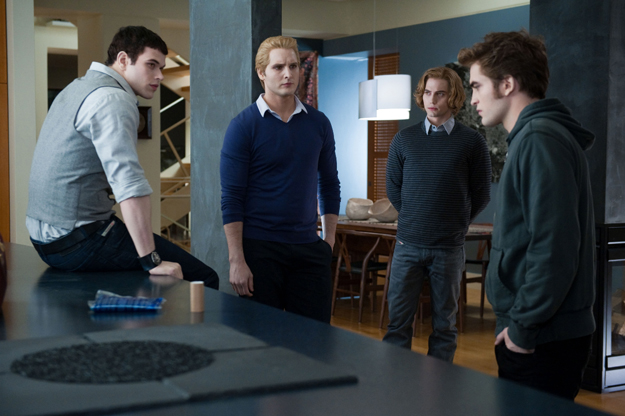 Eclipse opens June 30, 2010.