Up in Smoke? 'The Mortal Instruments' Sequel is put on hold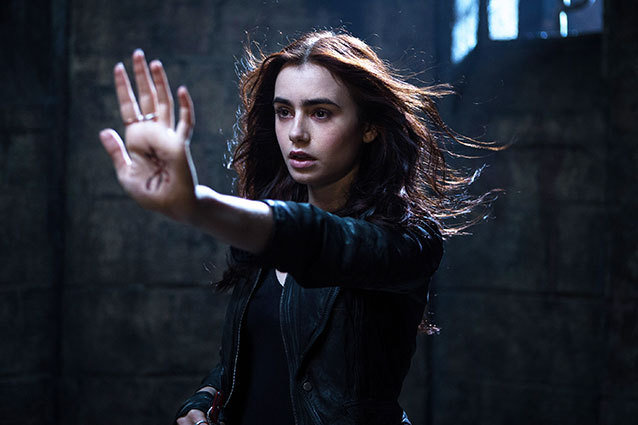 Screen Gems
The next big thing that wasn't, The Mortal Instruments, was supposed to ride the train to box office glory fueled by the sheer determination of its book-reading fans. There was hope that this series would spark a Hunger Games-esque explosion at theaters but, unfortunately, long lines at Barnes and Noble don't always translate to long lines at the multiplex.
The Mortal Instruments: City of Bones  face-planted at the box office, only securing 9.3 million dollars in its opening weekend. Now, its proposed sequel, The Mortal Instruments: City of Ashes has almost certainly gone up in smoke. The upcoming film was put on hold indefinitely after City of Bones failed to come anywhere close to its 60 million dollar budget. Constantin Film, the studio behind the series, stated that "it will be beneficial to have more time to reposition the film in the current marketplace." The studio would need to greatly scale back the production budget for the sequel to make viable economic sense but it's more likely that the film will never see the light of day.
Bringing a YA book series to film is a tricky maneuver. You never know what series will light up the box office and which ones will fizzle their way out of theaters and people's memories. For every Hunger Games or Twilight, there is an I am Number Four, or Beautiful Creatures, a new series that underperforms and sends film studios back into the YA section of the bookstore to scrounge for their next big franchise. If you count yourself as one of the few that enjoyed the first cinematic adventure in The Mortal Intstruments series and you want to know what happens next, you might want to do some bookstore scrounging yourself. It's doubtful the series will see any sequels in the near future.
More:
A First Look at 'The Mortal Instruments: City of Bones'
'The Mortal Instruments' Trailer
'The Mortal Instruments: City of Bones' Review
---
From Our Partners:


A Complete History Of Twerking (1993-2013) (Vh1)


15 Stars Share Secrets of their Sex Lives (Celebuzz)