Most Obsessed 'Twilight' Fan Contest!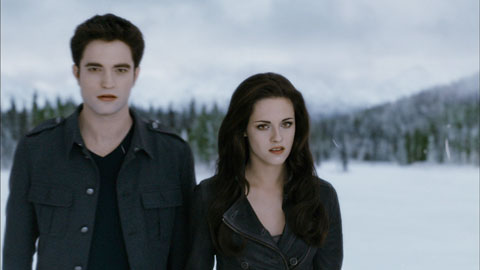 UPDATE: We have a winner! Who is the most obsessed Twilight fan? Scroll down to see the picture of the winner you crowned!
EARLIER
: It's June. You still have to wait five more months to sink your teeth into the
Twilight
 franchise's finale,
Breaking Dawn — Part 2
. Yet, Summit continues to tease you, releasing
new photo stills
,
new trailers
, and even
new trailers for the trailers
.
So what's a patient Twilight fan to do until Nov. 16? Well, for one, you can show Hollywood.com just how much you love the franchise by participating in our Most Obsessed Twilight Fan Contest! 
Here's how you enter: First, follow 
@Hollywood_Com
 on Twitter to make sure you get updates regarding the contest and all of your favorite
Twilight
 news. Then, starting today, send us pictures via Twitter to 
@Hollywood_Com
 with the hashtag #MostObsessedTwiHard that prove just how obsessed with 
Twilight
 you really are. (You must be over 18!) Then, over the next week, we'll be posting the best photos on our site for all
Twi
hards (and maybe Mr. Rob Pattinson himself?) to see. 
Come back to this post every day to see if you've made the shortlist — and on Thursday, when we'll be asking readers to vote for the winner of our Most Obsessed Twilight Fan Contest. 
The winner will be crowned Friday and get their photo featured on Hollywood.com and in Hollywood.com's future Twilight coverage, which will come complete with exclusive interviews with the cast and more than enough photos to tape on your bedroom walls. 
So are you Twilight's Most Obsessed Fan? Well then come on, spider monkeys: Head to Twitter and send us your pictures now, and look below to see some of the best entries so far!
WINNER: Malorie, @malwell37: "I have put all my collection of twilight … a huge fan :)"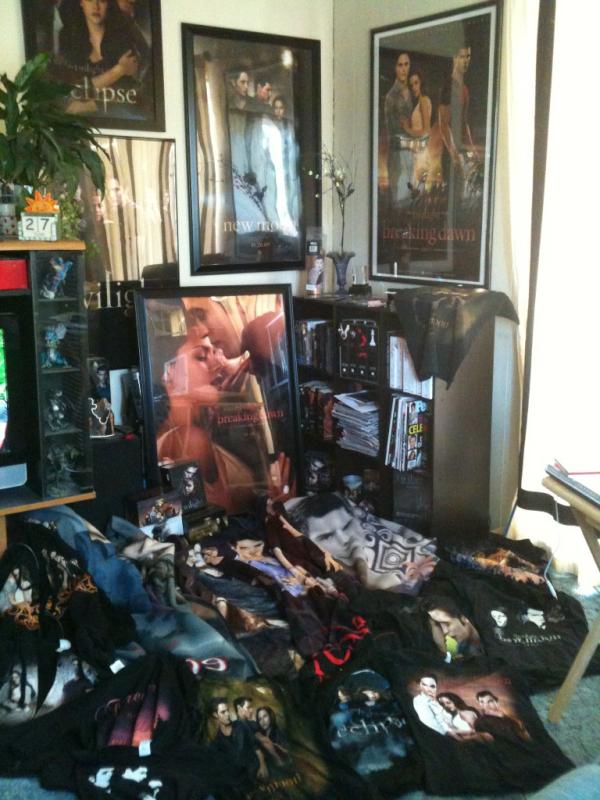 FINALIST: Cristina, @twirobkstew: "I'm selling my non twi stuff to go to the last premiere"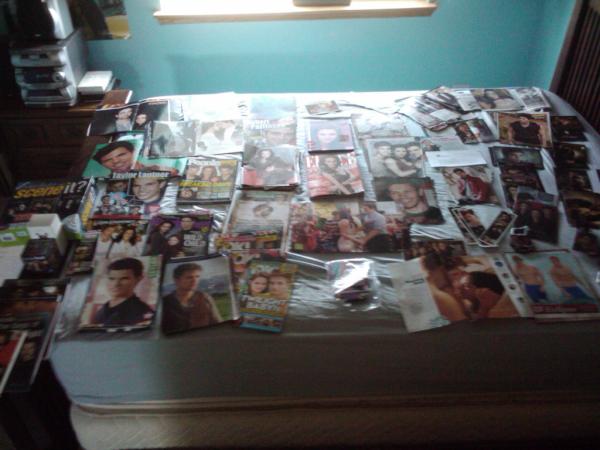 FINALIST: Heather, @chipmunksrew31
More:
'Breaking Dawn — Part 2' Already Breaking Records, Still No Match for 'Dark Knight Rises'
'Breaking Dawn — Part 2' Trailer: Vampires of the World, Unite!