Movie Musings: September 10th, 2010


1.The Milla Conundrum.
In the span of five years, from 1992 through 1997, Milla Jovovich appeared in Chaplin, Dazed and Confused, and The Fifth Element. Three quality films! And then the wheels fell off. Ultraviolet (2006) was a disaster, and truly this decade hasn't been too kind overall. The Resident Evil franchise was clearly below average. The Fourth Kind (2009) was decent at best. So where did this siren go wrong? What happened?
I've got a theory. I blame it on Luc Besson. You see, the two were married from 1997 until June of 1999. Take a good look at the films Besson wrote and directed before the divorce: The Fifth Element (1997), The Professional (1994), La Femme Nikita (1990).
In 1999, probably right around the time of the "troubles", he directed The Messenger: The Story of Joan of Arc. And then he didn't direct another film until 2005. Milla Jovovich was on an Angelina Jolie trajectory until she married Besson, and then *poof* no more good movies. These two clearly, at least artistically, brought out the best in each other. So when you're watching Resident Evil: Afterlife this weekend, and you're wondering why it's so lackluster … do your best not to scream out "BEEEESSSSOOOOOON!"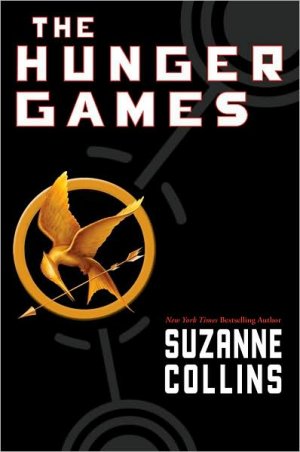 2. Hunger Games Had Better Get a Strong Director.
Have you read this book? An absolute page turner,  The Running Man meets The Road. The film adaptation is rumored to star Chloe Moretz (who was amazing as "Hit Girl" in Kick-Ass) as the lead character, but Hunger Games is an adaptation that's going to require some real finesse. The entire film is based on a large amount of violence, much of it committed by young teenage men and women. If you're trying to think of a time a film like that has worked, you'll have to travel outside of North American cinema, because Battle Royale is about it. I loved Kick-Ass but it would be hard to claim it crushed at the box office. Jennifer's Body is already forgotten. Plus, Hunger Games is loaded with subtext about class warfare and the public's lust for televised violence. These are not themes that readily translate to a hit. But the book is tremendous, so I'm really pulling for this project.
Sam Mendes is one of the rumored directors, and he'd make something Academy Award worthy. Love or hate films like Revolutionary Road, the guy delivers impactful cinema. Road to Perdition is extremely underrated. I'm not as high on the other rumored director, David Slade. I thought Eclipse was missing a certain element. Pacing? Heart? Something along those lines, a key element that left the film visually appealing but lacking in depth. He's proven he can work with young talent, especially in Hard Candy and whichever route they go with the teen female lead will require a deft hand. Regardless of how this all turns out, I insist you read the book. Then you'll be as concerned as I am.
3. Tree of Life Skips This Oscar Season?
The Coen Brothers (True Grit) and Darren Aronofsky's (Black Swan) Best Director odds just increased with Terrence Malick's Tree of Life being acquired by Fox Searchlight and tentatively scheduled for 2011. The enigmatic filmmaker works so infrequently that his projects always come loaded with buzz, and Tree of Life is no exception. We hoped for it at The Cannes Film Festival. Rumors abounded it might play at The Toronto Film Festival. So with it bowing out gracefully you can mark one contender off your list, even if Malick's last movie (The New World) was a bust.
When you're capable of films like The Thin Red Line and Days of Heaven you're automatically in the conversation. Pity that Fox Searchlight isn't throwing his hat in the ring this year.
I think the vocal tuba noise makes it. Enjoy.
On that note, I hope you have a weekend full of fall foliage.
Check out last week's Movie Musings here
Laremy is the lead critic and senior producer for a website named Film.com. He's also available on Twitter.