Movie Musings: 'The Fighter' Trailer, Joaquin's Pointless Joke and 2010's Overlooked Gems

1. Live Blogging The Fighter Trailer!
I generally try to avoid trailers. I like to go into a film the same way Saruman wanted his halflings delivered, alive and unspoiled. But after receiving approximately a dozen text messages about this next trailer I figured the thing to do was man up and live blog this bad boy for your entertainment. Hit play and enjoy.
:01 – :17: Brothers sure can be silly!
:18 – :29: Yikes. Remind me not to have an ex-wife.
:30 – :33: This is the exact training scene they played in Mike Tyson's Punch-Out.
:34 – :36: Wait, why did Pam leave Jim? Will this be explained??
:37 – :45: Remember kids, it's okay to slap people if it's in the service of a bartender.
:46 – :51: I'm not going to fault a boxer for needing the money. Not too many guys out there willing to take a free beating.
:52 – 1:03: Aren't there weight classes in boxing to match up the fighters evenly? If I'm Wahlberg I call foul here.
1:04: – 1:15: Pam Beasley believes in you!
1:16: – 1:25: This guy seems like he might be "connected."
1:26: – 1:40: Brothers sure can be silly!
1:41: – 1:45: It took less than 40 trailer seconds for Mark Wahlberg to get a title shot! Comeback of the decade?
1:46: – 1:55: I'm getting the sneaking sensation Christian Bale's character is just a jerk. Typecasting?
1:56: – 2:02: Somewhere Hilary Swank and Clint Eastwood are shaking their heads.
2:03: – 2:08: Wahlberg looks yoked.
2:09: – 2:21: Oh, I feel myself singing a little "Redemption Song" for Bale. Won't you help to sing?
2:22: – 2:30: That's right, I AM Mickey Ward! Any bartenders out there in need of protecting?
In all seriousness, I'm a big fan of David O. Russell's work. I'm definitely looking forward to this film.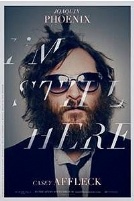 2. The Joaquin Phoenix Documentary Was a Fake. No kidding?
These fellas, Casey Affleck and Joaquin Phoenix, still don't get it. It's okay to attempt a hoax in the service of art. It's okay to straddle that fine line between lunacy and reality, and it's okay to poke fun at the somewhat silly social conventions that dictate the celebrity lifestyle. What it's not okay to do is waste everyone's time. If you're going to shoot Joaquin Phoenix looking and acting like a crazy person then shouldn't it at least be entertaining? Can we not do better than Phoenix mumbling to the camera and faking cocaine usage behind closed doors? There was nothing remotely honest or authentic about the film, Joaquin looked nothing like himself, though he was clearly only one quick shave away from heading out to script meetings. As an actor, Joaquin Phoenix has the power to convince people, he just chose not to use it, instead opting for lazy and pointless meetings with Diddy about a music genre he clearly knew nothing about.
Christopher Guest has made a career out of subtly mocking reality, staying within a degree or two of the plausible. Joaquin Phoenix and Casey Affleck simply filmed him acting like an idiot and tried to pass it off as authentic, but that's not a real skill. Anyone can do that. This was a film that clearly hates our culture's fascination with celebrity, but you wouldn't even be allowed to film and release this sort of nonsense in a culture that wasn't fascinated with celebrity. In fact, I'd argue they only strengthened the idea that the celeb is more important than the art, because while no one saw the film everyone paid attention when Joaquin was playing the fool on Letterman. Way to go, gents. You successfully added to the mire with your pointless effort. It's a proud day for you two.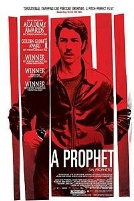 3. The Top Ten of 2010 You Probably Missed.
I don't want to get on your case, but you've missed quite a few movies this year. Here are the films, helpfully ranked, that less than five million citizens purchased a ticket to.
10. & 9. Mesrine: Parts One and Two: The adapted story of a real life French gangster. Violent but captivating.
8. The Kids Are All Right: The first entry in post-sexual politics filmmaking.
7. She's Out of My League: No, it didn't have any big stars in it, but it was still generally hilarious.
6. Cyrus: A very odd comedy, but some of the best moments of the year can be found within.
5. Remember Me: People hated the ending, but people tend to hate anything that evokes emotion.
4. Youth in Revolt: Michael Cera is really funny here, and the books are stellar too.
3. Scott Pilgrim vs. The World: Director Edgar Wright is so far ahead of the curve that he thinks he's behind.
2. Get Low: Robert Duvall wins an Academy Award or your money back!
1. A Prophet: A violent Godfather-esque prison tale, it starts slow but ends with momentum. Be a buddy and give it a rental.
On that note, I hope you have a weekend that starts slow … but ends with momentum!
Check out last week's Movie Musings here
Laremy is the lead critic and senior producer for a website named Film.com. He's also available on Twitter.