Movies Like 'One Direction: This Is Us' Must Stop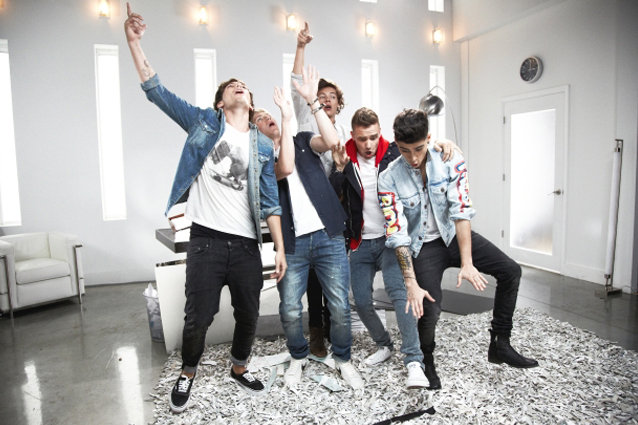 TriStar Pictures
Simply put, movies like One Direction: This Is Us, Katy Perry: Part of Me, and Justin Bieber: Never Say Never are exercises in narrative futility. These movies are made too early in the careers of these musicians, when people haven't quite settled where to place them in history.
These autobiographies are just filled brimming with self-importance, while constantly reminding their targeted audience just how "accessible" or similar they are to you and me. It's fairly obvious that these movies are nothing more than a cash grab. So why produce a biopic, when simply casting these musicians in a fictionalized version of themselves will suffice? Surely a band such as One Direction has a large enough devout following to make any movie starring them a guaranteed hit. Even a band as hugely influential as The Beatles weren't as self-aggrandizing as today's lot to make a movie about their "journey" to The Ed Sullivan Show.
Justin Bieber is probably a prime example as to why producers look to make these movies so early early. Imagine trying to work his latest public flubs into that movie's narrative of the young, aspiring YouTube star who works himself to the top by selling out Madison Square Garden (filling a venue with a capacity of 20,000 isn't that hard, considering that it's in the biggest city in America). It's hard convincing parents to allow their kids to watch an inspiring tale about a musician who gets caught with marijuana, pees in a janitor's bucket, and flips off a portrait of a former president.
One other thing that makes these musical autobiographies such egregious attempts for a fast buck are that they're in 3D, as if the movie wasn't unnecessary enough as it is. Now matter how you slice it, Katy Perry's much photographed cleavage won't be any more real behind a pair of 3D glasses than a teenage girl's daydream of running her fingers through Harry Styles's hair. It's bad enough children have to drag their parents into the theaters without charging them an extra $10 for a 3D experience.
Let these young musicians earn their stripes to become worthy of a feature-length autobiography. Wait a few years to ensure they won't become corrupted by fame and fortune. Celebrity worship is already at a tipping point in this country without dragging ticket holders to the theaters to watch a bloated two-hour puff piece in 3D. Listen to their music or watch them live for the real experience because that is where the real magic happens.
More:
Can 'One Direction: This Is Us' Beat 'Michael Jackson: This Is It'?
Justin Bieber and Bill Clinton Are 'Cool Now'
VIDEO: Timberlake Talks 'Runner Runner'
---
From Our Partners:


40 Most Revealing SeeThrough Red Carpet Looks (Vh1)


15 Stars Share Secrets of their Sex Lives (Celebuzz)