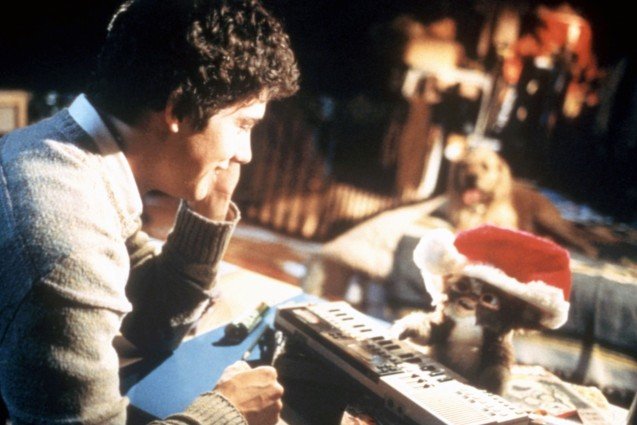 Warner Bros via Everett Collection
'Tis the season for family, fun, and memories made! What speaks more true to Christmas then sitting down together as a family and watching those 'family friendly' films. But beware, before crossing this slippery slope read our guide to the best Santa friendly/Santa hating Christmas films around!
Gremlins
A cult Christmas classic this film is continually being re-released into theatres when the end of December nears. Be weary! As cute as Gizmo is, and as bad as the special effects are, this movie might not scare your little one, but when Kate describes her father's death and ends with, "That's how I found out Santa Claus wasn't real," your kid is sure to run out screaming.
How the Grinch Stole Christmas
How sweet the sound of the Whos singing as it climbs the mountain to the Grinch's (Jim Carrey) ears. His anger erupts because he was waiting for screaming and crying, but nothing, not even the loss of all the Whos' presents on Christmas morning can break their spirit. But who bought all those presents that the Grinch stole? Did they come from or a store or from a man in the sky, with reindeer guiding him through the night? Our guess, it points to a store. It might just depend on the cleverness of your child.
The Santa Clause
featuring Tim Allen. You are one hundred percent golden in this film. Perhaps more than any other. Allen begins to actually turn into the Mr. Clause after causing the real Santa's accident. Don't worry, no spoilers. Just good harmless fun.
Home Alone, I, II, or III
Where is the man in the sky in these films? That's right, he's not there. Christmas comes and presents are delivered, and for one split second we think Santa will be tied in to this flick, but surprise! Kevin's parents pop out of the corner.
Elf
Possibly the best Christmas movie for everyone in the family. Santa Claus is real, there is no question. Buddy the Elf is his adopted son, and by the end of the film he has convinced cynics in New York City of the existence of Santa Claus. Elf is inspiring, humorous, and absolutely ridiculous!