4 Movies You Must Watch Before The 'Yves Saint Laurent' Biopic Comes Out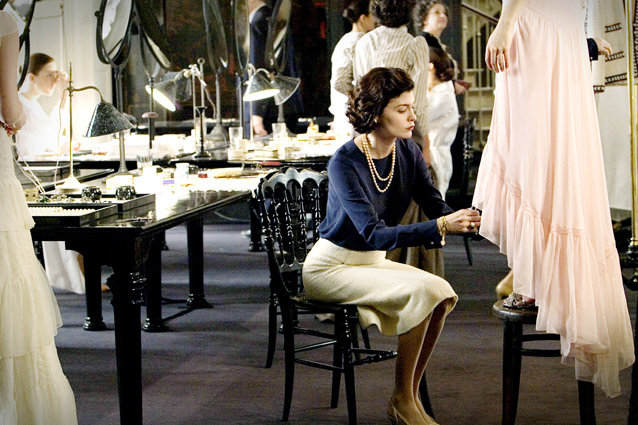 Warner Bros. via Everett Collection
The Yves Saint Laurent biopic is headed our way, and there are high hopes for the film about the French fashion designer's rise to fame. But before you lay eyes on Jalil Lespert's upcoming feature, there are a few flicks every fashionista should experience first. Here are four other must-see films that delve into the highly complex and powerful world of high fashion and the people who run it.
Diana Vreeland: The Eye Has to Travel
The hugely influential fashion editor of Harper's Bazaar started a fashion revolution that has probably had an effect on your life, whether you know it or not. A woman who "wanted to get where the action was," she also brought a new sense of celebrity to the world of fashion and editorials.
Coco Before Chanel
Another biopic about a brilliant French fashion designer (though Coco has a very different story), you simply cannot understand the legacy of YSL without experiencing the beginnings of Chanel. Yves Saint Laurent once said, "Chanel freed women, and I empowered them." He stood on the shoulders of one giant woman before creating his own empire, and Audrey Tautou's performance as young Coco helps to contextualize the genesis of that giant.
McQueen and I
Don't take our word on how awesome this profile of the late, great Alexander McQueen is. You can watch the entire TV movie right now. Director Louise Osmond delves into the compelling story of the British fashion designer's rise, his relationship with friend and muse Isabella Blow, and the two tragic suicides that brought both of their lives to an end.
Zoolander
The fashion world, like every other industry, doesn't always have to be taken seriously. Sometimes you just need to step back and take a moment to laugh at some of the inherent ridiculousness of it all. Enter Ben Stiller as the unforgettable Derek Zoolander. 
Follow @Hollywood_com Follow @shannonmhouston