'Mr. Nobody' Trailer: Jared Leto Gets Lost in Time
Mr. Nobody tells the story of the curiously named Nemo Nobody (Jared Leto), a child of parents clearly fascinated by alliteration. On a futuristic earth, Nemo is the last living mortal in a society that has discovered the ability to sustain life forever. While being interviewed by a reporter before his death, he tells the story of his life, but can't seem to get the facts straight. Nemo's story changes based on whether, as a boy, he decided to stay with his mother or his father after their divorce. The progression of his life hinges on that choice, and the differing outcomes of said choice lead to some loopy alternate reality storytelling.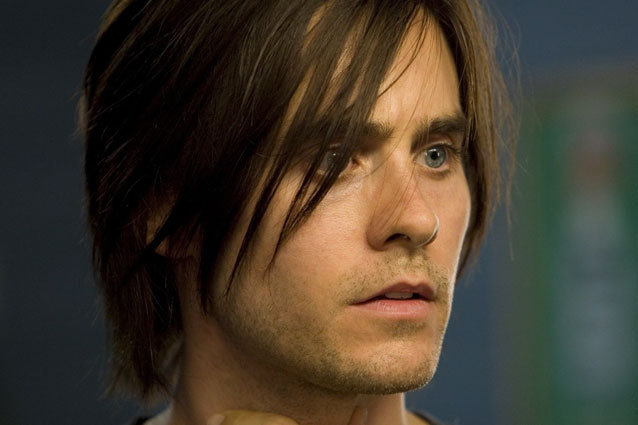 Wild Bunch
The trailer gives us a lot of great imagery to feed on as it switches between modern day, to the early eighties, and all the way up to 2092 where we see Leto caked with old man makeup. It's a work of poetic genius that Nemo Nobody is being played by Jared Leto, an actor who himself seems to be stuck shifting between his own divergent realities as a rock superstar and a serious actor. Leto's own career choices synch with Nemo's stuggle to hone in on one reality like a glove, and it's a pretty cool coincidence. But besides the random or not so random casting coincidences, Leto looks to be the perfect person to capture Nemo's mythic life journey through time and changing realities.
Just like the film's main character, Mr Nobody's release schedule has a jumbled relationship with time. The film premiered at the 2009 Venice film festival after being denied release at Cannes. From there it was shown at several film festivals around the world, and saw theatrical releases around Europe, but is only just now being released in American theaters. Even though it took a while to see an American release, Mr. Nobody looks like a interesting and heady piece of sci-fi drama.
More:
The Many Guises of Jared Leto
'August: Osage County' Tailer
'Dallas Buyers Club' Trailer
---
From Our Partners:


A Complete History Of Twerking (1993-2013) (Vh1)


15 Stars Share Secrets of their Sex Lives (Celebuzz)