'Mud': Matthew McConaughey Might Be a Crazy Vagrant… Kind of Like Real Life — TRAILER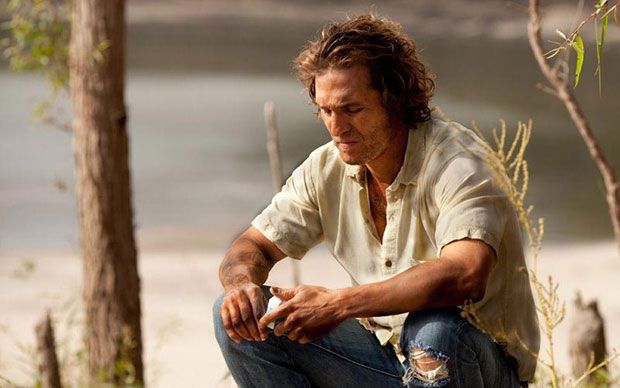 There are a few lessons that the new trailer for Mud bestows upon us. First, if you find a boat stuck up in a tree, don't go inside. If you insist on going inside, and you happen to come across loaves of bread and cans of beans, get out of dodge as quickly as you can. If you are resilient enough to stick with your exploration, and you find yourself staring into the face of a wayward oddball, try your best not to befriend him (no matter how charming his eyes or sharp his jawline). And if you two do become the best of pals, and then it just so turns out that he might well be a murderer, whatever you do, don't antagonize him! Unfortunately, the children in the below trailer have yet to hear any of these warnings. You might think they'd be common sense, but no. No.
Matthew McConaughey takes the title role (yeah, "Mud" is a name) in the picture, embodying the mysterious vagrant who finds his way into the lives of two young boys. The Cannes 2012 debut works its way into this year's Sundance mix, with Reese Witherspoon and Michael Shannon also starring. You can check out a first glimpse of the film here:
[Photo Credit: Film Nation]
More:
'The Iceman' Cometh? More Like the Pornstache Cometh! — TRAILER
'Upstream Color': The Mysterious Sundance Premiere 10 Years in the Making — TRAILER
Kid Cudi Cast in 'Need for Speed': Will He Be the Next Common or the Next Xzibit?

Megan Fox's 12 Hottest Moments (Moviefone)