Love the Muppets & Christmas? Listen to Muppet Central Radio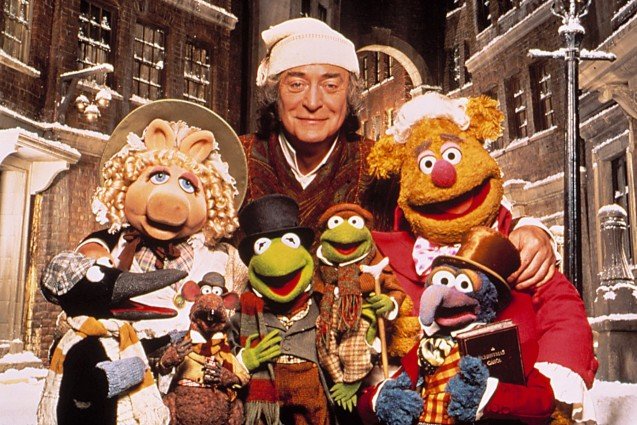 Walt Disney via Everett Collection
Although the next Muppets movie, Muppets Most Wanted, doesn't come out until March 21, our favorite gang of felted celebs is getting in the holiday spirit. Since the day after Thanksgiving, Muppet Central Radio has played Muppet Christmas carols around the clock. 
You can tune in to the 13th Annual Muppet Christmas Music Marathon on Radio Terra and Live 365. Muppet Central added 20 new songs this year, increasing their Muppet Christmas carol library to 325 tracks that will lead you dancing and singing into the holidays. 
Included in Muppet Central Radio's playlist are songs from the past 40 years of Muppets. Some songs we've heard are "The Man with the Bag," "All Dressed Up," and "The Christmas Queen." 
Two tracks we're hoping to hear on the playlist are "Jingle Bell Rock" from A Muppet Family Christmas and "Fozziwig's Party" from The Muppet Christmas Carol, which is the best Muppet Christmas movie of all time. 
For fans of the Muppets, the gang has starred in plenty of holiday flicks like the television special A Muppet Family Christmas, as well as It's a Very Merry Muppet Christmas Movie and of course The Muppet Christmas Carol. 
Hopefully the Muppet Christmas Music Marathon will make the wait for Muppets Most Wanted just a little bit more bearable.