6 Music Video Directors Turned Filmmakers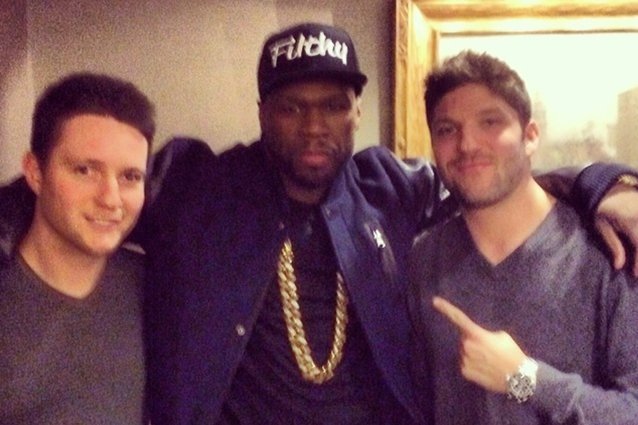 therealmratner/instagram
Few filmmakers come out of the gate swinging with an epic two-hour feature film debut that goes on to achieve huge box office success. Most of them start small with commercials, shorts, and low-budget indie flicks. And some of the most renowned filmmakers started out creating visuals for the music world, eventually working their way up to narrative features. Here are just a few movie directors who have also made great contributions to the world of music video.
This year he took home his first Oscar for Her, winning the award Best Original Screenplay. But back in the '90s he brought us the video to one of the most infectiously delightful songs ever, Fatboy Slim's "Praise You." As you can see, his sense of whimsy hasn't changed over the years.
Hype Williams
Even if Belly wasn't the greatest cinematic achievement of all time (although, if you were a huge DMX fan back in the day, it probably was), it was exciting to see hip-hop video director extraordinaire Hype Williams create a feature film. Did it play a lot like a really long rap video at times? Yes. But that unforgettable scene with DMX watching Gummo was so amazing, it really didn't matter. Hype's love for cinema can also be seen in his "California Love" video for Tupac and Dr. Dre, which was partly inspired by Mad Max Beyond Thunderdome. F. Gary Gray and Antoine Fuqua are two other acclaimed directors known for making waves on the hip hop music video scene. 

This is a name you'll want to commit to memory. Ratner's work with New York's Hot 97, the leading voice in hip-hop radio, has resulted in some brilliant, satirical videos that went viral over the last couple of years. This year he and his crew at One Big Ball pictures (gotta love that name) made their Tribeca Film Festival debut with Ratner's hilarious short film The 30 Year Old Bris. Although he's continuing his work in music (he produced the upcoming Diddy/Meek Mill video for "I Want The Love"), Ratner also has more romantic comedies in the works. We suspect that good things are bound to come from a fella who's been hanging out with everyone from Spike Lee to 50 Cent and the great Jim Jones. 
The director of Scarlett Johansson's most recent feature Under the Skin is also known for having made some powerful music videos in the '90s and early '00s. He worked with artists like Jamiroquai and Massive Attack before making his directorial debut with Sexy Beast (for which Ben Kingsley received an Oscar nomination for Best Actor in a Supporting Role). One of Glazer's most compelling works was the "Karma Police" video for Radiohead. Although he himself was critical of the finished product, it earned him the MTV Director of the Year award in 1997.
Fincher may be the best example of a director whose talent in music videos translated into brilliance in feature films. He went from being the director of many iconic and acclaimed videos (Paula Abdul's "Straight Up," Michael Jackson's "Who Is It," Justin Timberlake's "Suit & Tie") to being the Oscar-nominated director behind Fight Club, The Girl with the Dragon Tattoo, House of Cards, and the upcoming Gone Girl.
Best known for films like Love & Basketball and The Secret Life of Bees, Prince-Bythewood has a good collection of throwback R&B and hip-hop videos under her belt as well. This year she's returning to the big screen with the highly-anticipated Blackbird, starring Minnie Driver, Danny Glover, and Nate Parker, but it's fun to look back at her days with Fat Joe and Tony Sunshine.
Follow @Hollywood_com Follow @shannonmhouston