Must Love 'Sherlock Holmes: A Game of Shadows' Poster Dog
So far, the Sherlock Holmes: A Game of Shadows posters have been captivating. We've seen a daft and dazzling Robert Downey, Jr., and with a suave and sensible Jude Law as Sherlock Holmes and Dr. Watson. We've seen a luminous and enigmatic Noomi Rapace and a vicious and sinister Jared Harris as Simza and Prof. Moriarty. And, to be fair, those really got us excited for the upcoming movie.
But all of that has now been eclipsed. Because what we have here is the greatest character poster for not only this Sherlock Holmes film, not simply any in Guy Ritchie's series yet to come…in fact, not merely any image depicting Sherlock Holmes since his inception by the great Arthur Conan Doyle. Further, not solely all pertaining to a detective—nay, a literary hero (or villain) of any sort. Beyond all of that does the range of this poster's gallance reach. For it just might be the greatest image ever to be perceived by the human retinae.
Let the below poster of Gladstone the Dog give your soul a hug, as you prepare for the next exciting adventure of the great detective in Sherlock Holmes: A Game of Shadows, coming to theaters Dec. 16.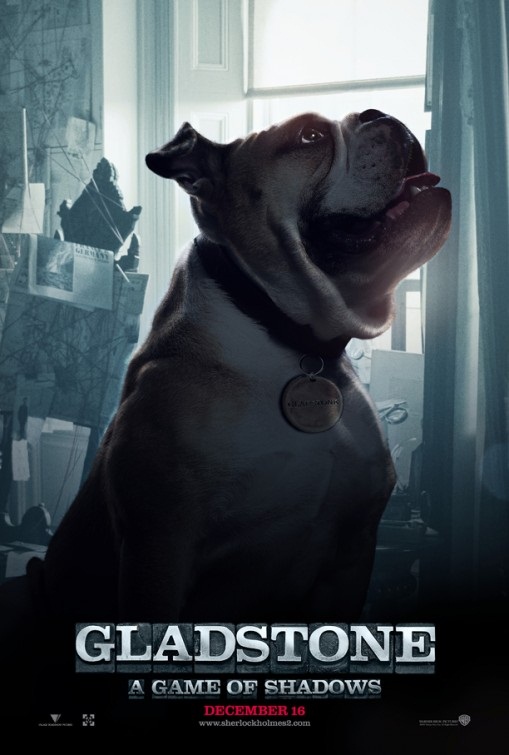 Source: Indiewire