John Stamos Teaches Us About Romance in 'My Man Is a Loser' Exclusive Clip
When it comes to romance, nobody's smoother than John Stamos. He made everyone swoon as the guitar-playing, child-rearing Jesse Katsopolis on Full House, he sang and danced his way into their hearts in Bye Bye Birdie, and he probably beat everyone out for Prom King in high school. He can even make yogurt seem attractive. Such is the power of Stamos. If you're looking for a way to win over the hearts of millions, there's no better role model. 
Which is exactly why the producers of My Man Is a Loser chose him to play the ultimate playboy-turned-marriage counselor. The film centers around Marty and Paul (Michael Rapaport and Bryan Callen, respectively), two family men who turn to Stamos' character, Mike, for guidance after their marriages start to fall apart. However, their plan to sweep their wives off their feet backfires, as Marty and Paul 2.0 might actually be worse than the original model. Turns out Mike still has a few lessons of his own to learn, and bartender Clarissa (Tika Sumpter) might be just the person to teach him.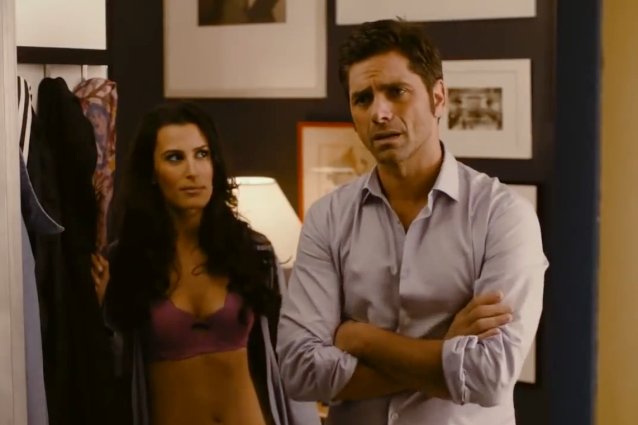 Lionsgate
In this exclusive clip from the film, Mike guides his buddies through the three Ls of communication – look, listen, and learn – by having them uphold a conversation with three strangers. Apparently it's his talent for paying attention, along with his jet black hair and winning smile, that helps Mike win over all the ladies. Although, if we're being honest, his tenure with Jesse and the Rippers probably helps. 
My Man is a Loser will be released in theaters and on VOD on July 25.