Neil Patrick Harris Says Fatherhood Helped Him with 'The Smurfs 2,' But Won't Stop Him From Doing Porn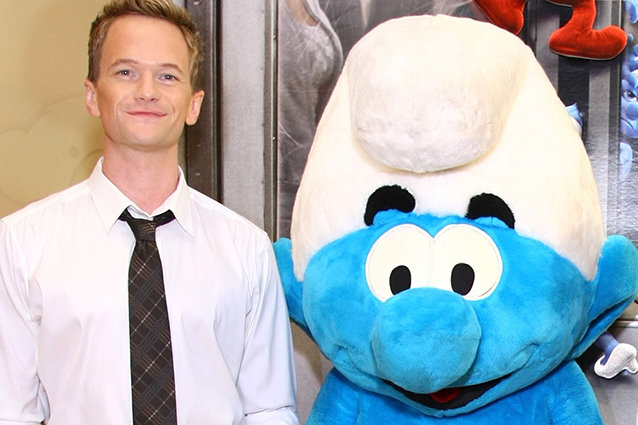 When Neil Patrick Harris was playing a new father in The Smurfs, he felt like the autenthicity of his performance was anchored down by one small fact: he didn't actually have any kids. But since production ended on the first film, the actor's family has expanded to include 2-year-old twins, which he told Hollywood.com on the set of The Smurfs 2 made filming the sequel a whole lot easier. "That little nagging voice in my head saying that I'm not believable isn't really there anymore, because I'm more like the character," Harris said.
In talking about his children, the actor expressed that he's not that concerned with sheltering his kids from certain content. He'd rather show them what's going on in real life and explain it to them when they have questions. Furthermore, Harris doesn't think being a father will affect his choices as an actor. He's going to do what interests him artistically, and if his kids have questions, he'll answer them. "I don't think it'll stop me from doing, you know, soft core porn," he joked. "I'll just eliminate my middle name. Then they won't be able to find it on YouTube."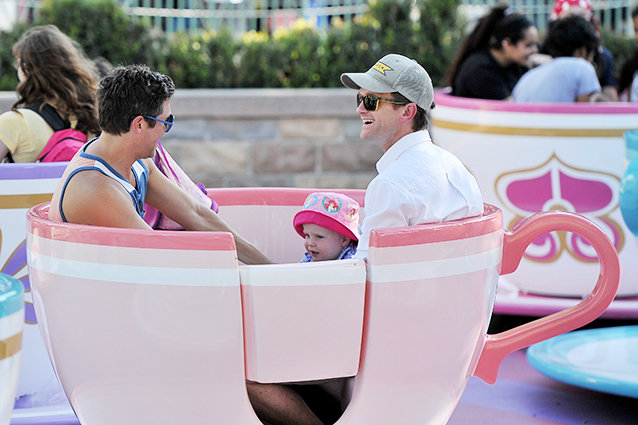 While porn is probably not actually in Harris' future, one of the reasons we love him is because of his versatility. From The Smurfs to How I Met Your Mother to hosting the Tonys, Harris knows how to entertain on every level.
And speaking of the Tonys, Harris says planning for the show is just as hectic as we might imagine. "An exorbitant amount of effort went into the Tonys," he said. Much of the planning had to happen via FaceTime chats because he still had to be on the Smurfs set. He spent about two weeks multitasking before it was all done. "It's hard to concentrate on two big things at one time," he said, "especially when that one's like the ball in Indiana Jones and the Raiders of the Lost Ark. It's coming at you with gaining momentum, and you can't stop it. But it turned out well."
Of course it turned out well. How can you not love him as the host? The Tonys without Neil Patrick Harris would be like Smurfs that aren't blue. 
Now that Broadway's awards season is over, Harris is fully focused on The Smurfs 2. He said the whole cast feels more confident with this one. They know what the computer-animated graphics look like now, so filming to invisible things that don't exist became much easier. And if this film is as successful as the first, Harris said he would be interested in doing a third movie as well — even if he has no idea what it would be about. "I don't know what that story would be," he said. "Maybe in the third movie, we'll all be different people. We'll be the Smurfs. I don't know. Who knows?"
Harris even has a plan if he ends up playing a Smurf one day. "Who would be my Smurf? I could be Magical Smurf, with a bag of magic tricks."
Whether it's magic tricks or movie magic, Harris never fails to warm our hearts and make us smile. So if you're in need of a dose of adorable fatherhood, see Harris in The Smurfs 2 this July.
Follow Jordyn on Twitter @jordynmyah | Follow Hollywood.com on Twitter @Hollywood_com
More:
What You Didn't See On TV At the 67th Annual Tony Awards
Neil Patrick Harris Will Host the 2013 Emmys
Britney Spears' 'Smurfs 2' Song Sounds Like All Her Other Songs
---
From Our Partners


Stars Pose Naked for 'Allure' (Celebuzz)


20 Grisliest TV Deaths of 2012-2013 (Vulture)