Hand Picked Flix: Watch 'The Fall' For Your Bluesday Tuesday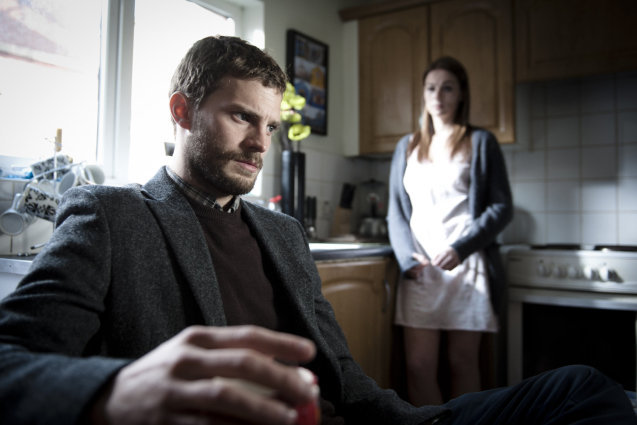 BBC Two
There are some days when all you need a movie to be is light and cheerful, but then there are others when all you want to do is wallow in sadness for a little while and have a good cry. For times like those, you need a film that will rip your heart out. Our Netflix Hand-Picked Flix recommendation for this week's Bluesday Tuesday pick, The Fall, will do just that, and then probably stomp on it a few times for good measure.
After a string of young, professional women are murdered in Belfast, Ireland, investigator Stella Gibson (Gillian Anderson) is brought in to find a break in the case, and she immediately begins putting together connections that the authorities have overlooked. But the show doesn't just follow the case from Stella's point of view; it also spends just as much time with the killer, Paul Spector (Jamie Dornan), a family man whose wife and two children have no idea about his deadly hobby. The Fall jumps back and forth between these two perspectives, demonstrating how the police slowly unwind the case while Paul attempts to remain ahead of them at all times. 
Everything about the series unfolds slowly, ramping up the tension by degrees over long periods of time, rather than forcing characters to stumble over plot points just for the sake of excitement. The Fall  places its focus on the bleak, gruesome nature of the murders, and doesn't undercut the graphic violence with campness or humor. Anderson's Stella is cold and reserved, which many viewers have found frustrating, and she's just as much of an enigma to the audience as she is to her colleagues, which the show uses to its advantage. And as creepy as it is to watch Dornan stalk and hunt the women that he preys on, the show never glamorizes or forgives his actions. His family humanizes him, but it doesn't excuse him. The world of The Fall is a dark, depressingly scary place, but with such incredible acting and clever plotting, it's almost a treat to spend time there. 
The Fall is available to stream instantly on Netflix, and make sure to check back tomorrow for our recommendations for the perfect Docu-Wednesday film.