Hand-Picked Flix: Watch 'Dear Zachary' for Your Docu-Wednesday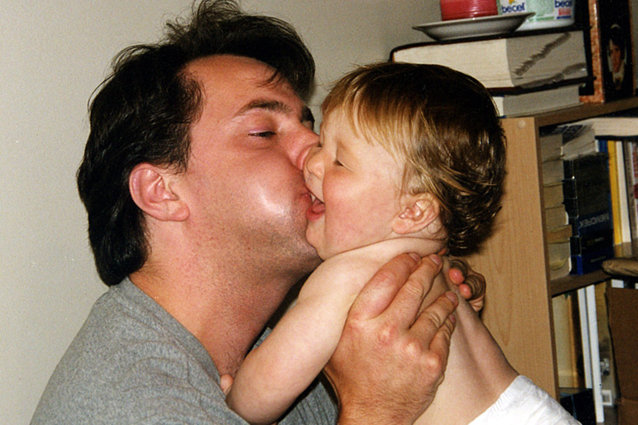 Oscilloscope Pictures via Everett Collection
It's the middle of the week, and your brain has all but lost its functional juices. You need an intellectual jump — a compelling lesson in history, science, or art, but without entailing that troublesome task of reading. What you need is a documentary. This week, our Netflix Hand-Picked Flix recommendation for Docu-Wednesdays is Dear Zachary.
Get ready to feel like you've hardly ever felt before. Dear Zachary: A Letter to a Son from His Father is a singularyly haunting experience. A touching masterstroke of true crime storytelling that drills its way into your heart. The film is about Andrew Bagby, a promising young doctor who is allegedly murdered by his girlfriend after Bagby ends their troubled relationship. The girlfriend skips off to Canada to escape sentencing, and soon reveals she is pregnant with Bagby's child. Bagby's best friend, filmmaker Kurt Kuenne, decides to go across the country to record every person that has ever known Bagby so that his son Zachary can one day understand the man that his father was and know how much he was loved by the world. The film is part touching love letter to a fatherless child, part obituary, and part court drama as Bagby's former girlfriend and alleged murderer tries to slip through the clutches of the law.
Don't get tempted to look up anything beyond what's here. Just watch it. It might seem silly crying "spoiler alert" for a documentary of all things, but the film hits you like a sucker punch. You'll be bowled over for hours after watching. This isn't a film for the faint of heart, but the pain is a small price to pay for what amounts to a great experience.
You can watch the movie on Netflix, and check back tomorrow for our Throwback Thursday recommendation.