Hand-Picked Flix: Watch 'Dirty Pretty Things' for Your Freaky Friday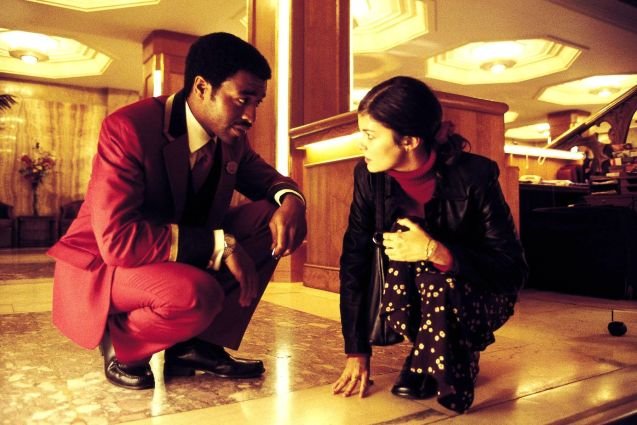 Miramax via Everett Collection
It's Friday evening, that surreal few hours in which your work self evolves (or devolves) into your weekend self. You're feeling that bizarre mix of tired and excited. You're hungry for something fun, something relaxing, something… weird. And a good old-fashioned piece of oddball cinema — be it a mind-bending mystery, a psychological thriller, or just your standard trippy horror film — is the way to go. For this week's Freaky Friday, Netflix Hand-Picked Flix recommends Dirty Pretty Things.
Dirty Pretty Things is a dark tale about London's underworld and the people who are forced to inhabit and interact with it. The film follows Okwe (Chiwetel Ejiofor) and Senay (Audrey Tautou), illegal immigrants who work service jobs in a posh hotel that is being used as the headquarters of Senor Sneaky's (Sergi López) drug and prostitution ring. After Okwe stumbles across a bizarre murder scene, he becomes involved in an operation that is far more twisted and sinister than anything he could have imagined.
The movie doesn't shy away from the bleakness of the world that Okwe and Senay inhabit, nor does it tone down the gruesome nature of the crimes that they become implicated in, and combines these horrific elements with a thrilling, suspenseful plot that doesn't let down the high-concept premise. The film is anchored by an unforgettable lead performance by Ejiofor, and as he was just nominated for an Oscar, it also makes this Freaky Friday the perfect time to look back at his first major film role, which helped make him one of Britain's most respected actors.
You can stream Dirty Pretty Things on Netflix, and make sure to check back tomorrow for our recommendations for the perfect Saturday Night Fever movie.