Hand Picked Flix: Watch 'Let the Right One In' for Your Freaky Friday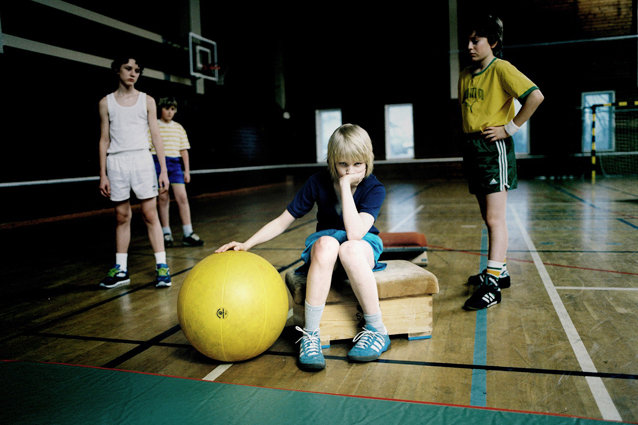 Magnolia Pictures via Everett Collection
It's Friday evening, that surreal few hours in which your work self evolves (or devolves) into your weekend self. You're feeling that bizarre mix of tired and excited. You're hungry for something fun, something relaxing, something… weird. And a good old-fashioned piece of oddball cinema — be it a mind-bending mystery, a psychological thriller, or just your standard trippy horror film — is the way to go. For this week's Freaky Friday, Netflix Hand-Picked Flix recommends Let the Right One In. 
If you've seen one vampire love story, you've seen them all, right? Not quite. Let the Right One In takes all of the conventions you're familiar with and flips them on their heads. The Swedish film follows Oskar (Kåre Hedebrant), a 12 year-old boy who spends his free time coming up with elaborate revenge plans for the kids at school who bully him mercilessly. One night, he meets Eli (Lina Leandersson), a pale, quiet girl who has moved in next door, and the two develop a close friendship, bonding over their knowledge of morse code and enjoyment of Rubik's Cubes. However, Eli soon reveals that she isn't a normal teenager; she's a vampire, and she's killing people in their town in order to feed off of their blood. Despite his inital shock, Oskar soon learns that he and Eli might be able to see eye to eye on this development. 
Dark and strange, yet still moving and beautiful, Let the Right One In is less a story about vampires and revenge than it is a tale about two lonely people coming together to find someone who understands and accepts them completely. Hedebrant and Leandersson, whose dialogue was actually dubbed in order to better fit an important secret about Eli, give performances that are nuanced and at times frightening. Despite their young age, they aren't afraid of exploring the darker, hidden elements of their characters, which allows Let the Right One In to keep its twisted edge, even as Eli and Oskar's affection for each other grows. At once a disturbing horror movie, which slowly builds up suspense and terror, and a moving art house picture, Let the Right One In is unlike any vampire movie you've seen before, and one that you're not likely to forget any time soon. 
Let the Right One In is available to stream instantly on Netflix. Check back tomorrow for our pick for the perfect Saturday Night Fever flick.