Hand-Picked Flix: Watch 'Get Over It' For Your Throwback Thursday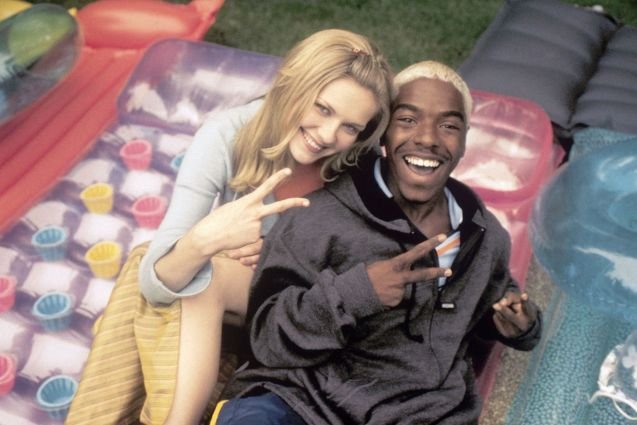 Dimension Films via Everett Collection
By the time Thursdays roll around, you're probably exhausted from a long week and looking for something familiar and comforting to help you forget about everything that's stressing you out. If the Internet is any indication, the best cure for this kind of fatigue is nostalgia, and the warmer and fuzzier it makes you feel, the better. This week's Netflix Hand-Picked Flix recommendation for Throwback Thursday is Get Over It. 
After Berke (Ben Foster) gets dumped by his girlfriend Allison (Melissa Sagemiller) for the obnoxiously charming Striker (played with a horrific "British" accent by Shane West), he decides to join the school play in order to win her back… even though he knows nothing about singing, acting or Shakespeare. Luckily, he's got his best friends Felix and Dennis (Colin Hanks and Sisqo, respectively) and Felix's little sister Kelly (Kirsten Dunst) to help bail him out of any uncomfortable situations. Get Over It is the quintessential early 2000s teen movie: it's got annoyingly catchy musical numbers, actors you love in some of their first roles, actors you haven't thought about in years, a vague basis in classic literature and a cameo by Coolio.
If Dunst and Foster's onscreen chemistry isn't enough to keep you entertained, the film also features a scenery-chewing Martin Short, who provides some of the funniest moments as Dr. Desmond Forest Oates, the play's director and – in his mind, at least – an unappreciated musical genius. It's unapologetically cheesy, incredibly silly, and at times downright dumb, but Get Over It will win you over with its ridiculousness and its surprising amount of heart. It's the perfect treat after a long, stressful day, and you'll be singing Dr. Oates' wonderfully terrible score for weeks to come (or even years; that musical's opening number is really catchy). Plus, it has Sisqo in it, and nothing says Throwback Thursday quite like Sisqo in a teen rom-com.
Get Over It is available to stream instantly on Netflix, and check back tomorrow for our Freaky Friday recommendation.