Hand-Picked Flix: Watch 'Memento' for Your Freaky Friday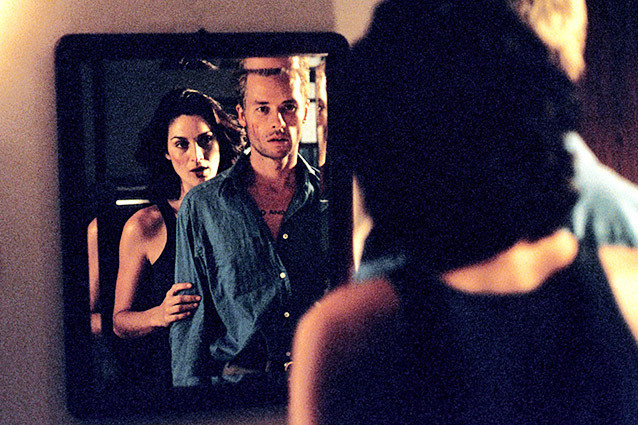 Newmarket Releasing via Everett Collection
It's Friday evening, that surreal few hours in which your work self evolves (or devolves) into your weekend self. You're feeling that bizarre mix of tired and excited. You're hungry for something fun, something relaxing, something… weird. And a good old-fashioned piece of oddball cinema — be it a mind-bending mystery, a psychological thriller, or just your standard trippy horror film — is the way to go. For this week's Freaky Friday, Netflix Hand-Picked Flix recommends Memento.
Before Batman and the magicians of The Prestige, there was Memento, Christopher Nolan's breakout film that introduced the general public to a filmmaker able to twist reality to his whim, and bring surrealism to popular cinema. Memento is almost more of an experiment than a film, and uses a non-linear narrative to tell the story of Leonard Shelby (Guy Pearce), a man with anterograde amnesia who is trying to track down one of the two men who killed his wife and gave him the injury that caused his disorder. Due to Leonard's condition, he can't form new memories, and uses a system of notes, letters, and tattoos to keep track of his all-consuming investigation. It's a lonely and confusing existence, and Nolan ensures the audience feels just as lost as Leonard by telling most of the narrative in reverse. It's certainly confusing at first, but eventually your brain makes sense of it all, and the seemingly incongruent scenes settle into a great noir mystery told unlike any other before it. It's a unique and rewarding exercise in patience, and like Leonard, you might want to keep some notes handy, but it's well worth it. 
You can stream Memento on Netflix, and make sure to check back tomorrow for our recommendations for the perfect Saturday Night Fever movie.