Hand-Picked Flix: Watch 'Submarine' for Your Lazy Sunday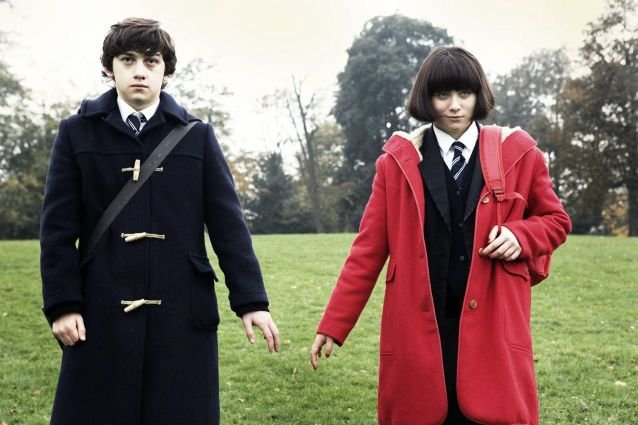 Weinstein Company via Everett Collection
Smack dab in the middle of your exciting weekend forays and your agonizing return to the work week, Sundays are best spend lazily. Even the movies you watch on Sundays should be slow, soft, and conducive to your passion for midday naps. Luckily, a whole mess of indie gems fit this description, and this week for Lazy Sundays, Netflix Hand-Picked Flix recommends Submarine.
Written and directed by Richard Ayoade — perhaps best known for playing the magnificently geeky Maurice Moss on The I.T. Crowd — Submarine is one of the best and quirkiest coming-of-age movies you've probably never seen. Oliver Tate (Craig Roberts), is a 15 year-old loner who is determined to win the heart of his crush, Jordana (Yasmin Paige), while at the same time attempting to hold together his parents' marriage after his mother's ex-boyfriend moves in next door.
The film is both surprisingly realistic and highly-stylized, and it's thanks to Roberts and Paige's performances that these two elements blend together so well, as their characters alternate between confusion, confidence, and quirky weirdness. Oliver's story is set to a soundtrack by Arctic Monkeys front man Alex Turner, which Ayoade deploys at the perfect moments to create the kind of memorable music moments that every successful indie film requires. And since Submarine has drawn comparisons to both Wes Anderson and Holden Caufield, we're sure the poster will find a spot on your wall between The Catcher in the Rye and Rushmore in no time. 
You can stream Submarine on Netflix, and make sure to check back tomorrow for our recommendations for the perfect Case of the Mondays movie.