Hand-Picked Flix: Watch 'The Hunt' for Your Bluesday Tuesday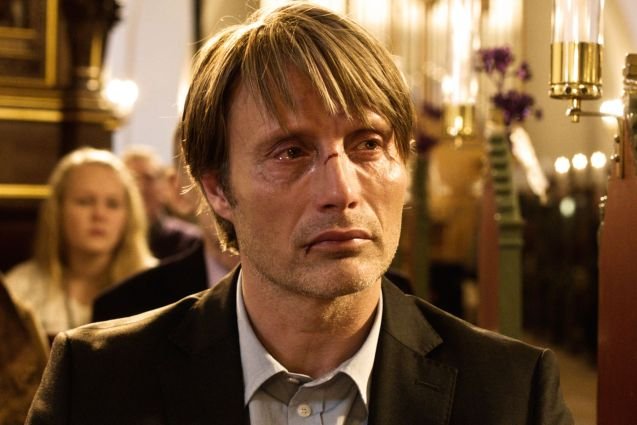 Magnolia Pictures via Everett Collection
There are some days when all you need a movie to be is light and cheerful, but then there are others when all you want to do is wallow in sadness for a little while and have a good cry. For times like those, you need a film that will rip your heart out. Our Netflix Hand-Picked Flix recommendation for this week's Bluesday Tuesday pick, The Hunt, will do just that, and then probably stomp on it a few times for good measure.
There's nothing much like watching someone's life crumble to dust, and that's what you get from The Hunt. Danish director Thomas Vinterberg's latest is a draining yet wholly rewarding experience. In the film, Mads Mikkelsen plays Lucas, a kindergarten teacher who's starting to rebuild his life after a messy divorce when an innocent lie from one of his students lands Lucas in the middle of a child molestation scandal that ignites the entire village into a volley of malicious finger pointing, and transforms Lucas into a small-town pariah. 
Mikkelsen commands the screen with a superb and understated performance, as he slowly realizes that the home he's made, and the home his family has made for generations has come to revile him. The Hunt isn't laid-back viewing, and you should readily prepare to relearn the meaning of the word empathy. It's a uniquely fustrating film and, at times, a struggle to watch, The tension creeps in slowly until it's almost too painful to bare, but don't worry, it's a good hurt. 
You can stream The Hunt on Netflix, and make sure to check back tomorrow for our recommendations for the perfect Docu-Wednesday film.