Hand-Picked Flix: Watch 'The Sapphires' for Your Case of the Mondays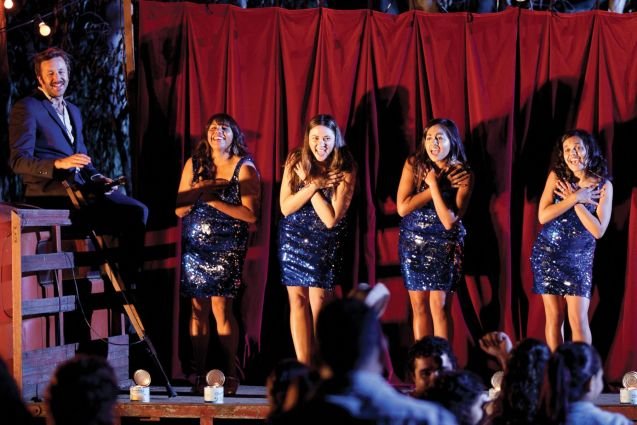 Weinstein Company via Everett Collection
Ugh… Mondays, am I right? Every week kicks off with that trademark despair so expertly articulated in Mike Judge's Office Space: you've got a case of the Mondays. Luckily, Netflix has you covered, with plenty of pick-me-up comedies to make the worst day of the week a bit more jolly. To start off our Netflix Hand-Picked Flix recommendations, we suggest The Sapphires.
Set in 1968 to a soundtrack of the biggest soul hits of the time, The Sapphires follows a family of Aboriginal Australian women (Miranda Tapsell, Deb Mailman, Jessica Mauboy and Shari Sebbens), who are discovered by a washed-up, alcoholic Irish talent scout, Dave Lovelace (Chris O'Dowd), and become a soul-singing girl group performing for troops in Vietnam.
Although the film doesn't downplay either the political turmoil of the time or the personal struggles of the four main characters — Gail, the oldest, is trying to keep her family safe and whole, Cynthia is looking for a chance to rebel against her conservative family and live her life, Julie is torn between her young son and her dreams of being a singer, and Kay, who was stolen from her family as a child because she could pass for white, is struggling to find which group she belongs in — The Sapphires is ultimately a hilarious, uplifting film. Much of that is due to O'Dowd's wonderfully goofy performance as Dave, who can't keep from screwing everything up, no matter how hard he tries, and he and Mailman's fantastic chemistry helped make the obvious romance between Dave and Gail both amusing and touching.
You can stream The Sapphires on Netflix, and make sure to check back tomorrow for our recommendations for the perfect Bluesday Tuesday movie.