Hand-Picked Flix: Watch 'What's Eating Gilbert Grape' for Your Throwback Thursday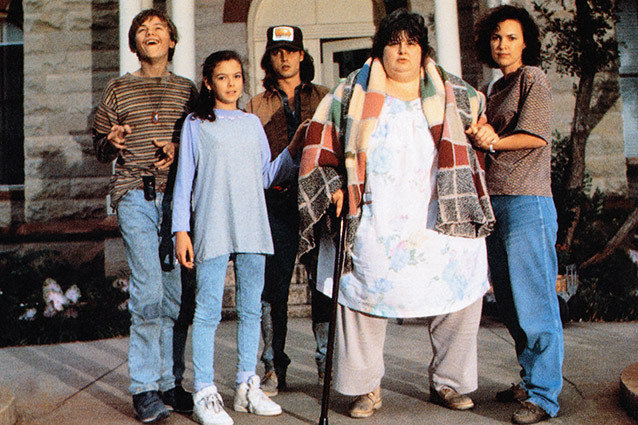 Paramount Pictures via Everett Collection
By the time Thursdays roll around, you're probably exhausted from a long week and looking for something familiar and comforting to help you forget about everything that's stressing you out. If the Internet is any indication, the best cure for this kind of fatigue is nostalgia, and the warmer and fuzzier it makes you feel, the better. This week's Netflix Hand-Picked Flix recommendation for Throwback Thursday is What's Eating Gilbert Grape.

When does family become a prison? In the curiously titled What's Eating Gilbert Grape, Johnny Depp plays Gilbert, the de facto patriarch of the Grape family after his father commits suicide. Gilbert has aspirations that extend far beyond the borders of his small town, but needs to put his dreams on hold while taking care of his family of misfits. His mother is housebound due to her extreme weight, while his brother Arnie (Leonardo Dicaprio) is mentally disabled and unable to take care of himself. When a free spirit named Becky (Juliette Lewis) blows into town, Gilbert feels the pull of the outside world that much more.
What's Eating Gilbert Grape is a tender, sad, and charming little movie about small town life. Revisiting the film all these years later makes you wish Depp would put away the makeup and play more naturalistic characters a little more often. Five Oscar nominations later, it's also nice to look back at what a fresh young talent DiCaprio was back in 1993. The actor recieved his first nomination for his role in this film, and it's certainly well deserved. Keep the dream alive, Leo!
You can stream What's Eating Gilbert Grape on Netflix, and make sure to check back tomorrow for our recommendations for the perfect Freaky Friday film.