Why Netflix Should Make Original Movies Too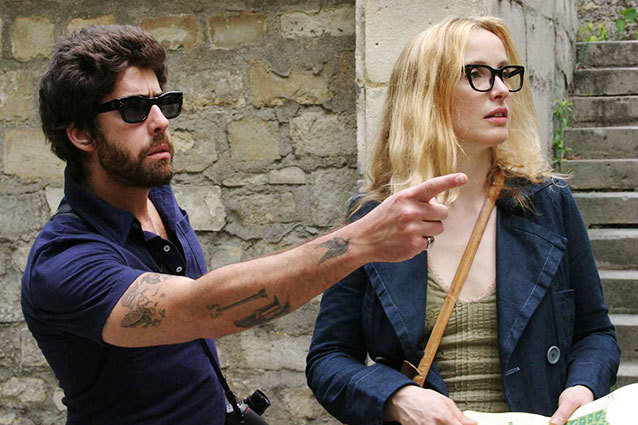 Following up the news that Netflix has now surpassed HBO in total number of subscribers (an estimated 29.17 million, a million more than the wildly popular pay cable network), the online streaming video service has even more bragging rights on the horizon. 
On Tuesday it was announced that Netflix will soon offer a 4-stream family plan for users (meaning you'll get more bang for your buck, but much stranger recommendations) and thanks to the success of series like Hemlock Grove (which has had great early response from viewers), the critically acclaimed House of Cards, and all the buzz surrounding the eagerly anticipated return of Arrested Development, there will be even more original programming. 
It's a smart move for the continually rising company, not only from a financial stand point (according to ABC News, "Netflix shares soared nearly 25 percent in after-market trading Monday after its stronger than expected quarterly earnings report. The firm bounced back from a loss a year ago and made a $3 million profit for the quarter. Quarterly revenue topped $1 billion for the first time"), but for long-term stability, brand recognition, and, of course, accolades from the industry. If Netflix can topple HBO in members, could taking their Emmys and Globes be that far off?
Especially if Netflix ups the ante in the TV miniseries department and produce content like 2001's Band of Brothers (which earned HBO six Emmys and its premiere episode drew in over 10 millions viewers) or 2008's John Adams (which broke records by winning 13 Emmys, the most by any miniseries in history).
But Netflix shouldn't just be setting their sights on shifting the dynamic for television: original Netflix movies are not only a viable option, but one CEO Reed Hastings and his company should seriously consider. To draw comparison to their trailing competitor HBO again, the cable network has had bona fide critical and ratings smashes with movies like 2012's Game Change which earned 4 Emmys and a staggering  2.1 million viewers. 
While Netflix hit a snag back in 2008 when they had to close down Red Envelope Entertainment, their unsuccessful foray into film distribution. Despite buying the distribution rights to indie movies like Super High Me,This Film Is Not Yet Rated, 2 Days In Paris, pictured, as well as the Oscar nominated 4 Months, 3 Weeks And 2 Days (which they partnered with IFC Films for), the operation closed down. 
In an article by ScreenDaily.com when Red Envelope Entertainment folded it was reported that the company "had focused on acquiring rights for Netflix's streaming facility and executives had begun to question the purpose of acquiring single films for theatrical distribution while Netflix enjoyed comprehensive relationships with independent distributors." 
And that's exactly where Netflix could shine if they were to begin creating their own content: supporting independent filmmakers and distributors. While Netflix said they have no immediate plans to produce their own original films at the time, if they were to it would play to their benefit and the benefit of independent filmmakers. Take for instance, the Duplass brothers' 2005 indie fave The Puffy Chair, which was all but saved from certain movie distribution death by Netflix. 
Even big names with even bigger financial backing like Ben Stiller admit there is an allure to doing quality work for an operation like Netflix. During a discussion as part of the indie-friendly Tribeca Film Festival, Stiller admitted that while he prefers the experience of a film on the big screen, he wouldn't be closed off to the idea of making something in that medium. "I think it's fun and exciting," he said during the chat, "They're able to do high quality work and people who are good are flocking to it, [because] everybody just wants to do good stuff." 
But Netflix could just as easily satisfy the needs of both Netflix subscribers and those who still want a more traditional movie-going experience. (HBO, in addition to their small screen releases, have done this on the big screen with films with their HBO Films studio which has released titles like Elephant, American Splendor, and Three Amigos, among others). 
Theoretically, Netflix could have their independent films play in limited release, not only to legitimize them (even with their accessibility, it's hard not to snub one's nose at a strictly VOD feature) but to make them eligible for film awards like the Oscars. The future of making and financing independent movies could change if Netflix threw their hat back in the ring. We'll just have to wait (and buffer) until then. 
More:
Netflix is Now More Popular Than HBO 
Spotify Might Become the New Netflix
'Arrested Development' Might Just Have One Season on Netflix
---
From Our Partners:


Eva Longoria Bikinis on Spring Break (Celebuzz)


33 Child Stars: Where Are They Now? (Celebuzz)