The New '2 Guns' Trailer is Better Than Most Movies Ever Made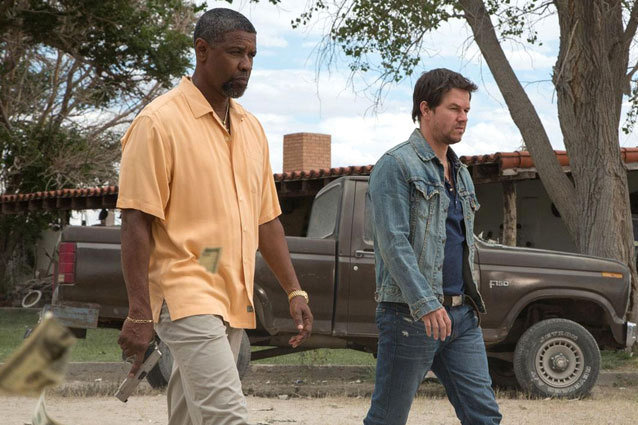 Apologies, it's hard to focus right now. We're too busy processing the three minutes of cinematic perfection that just graced our computer screens in the new 2 Guns trailer.
Here's all you need to know: Mark Wahlberg and Denzel Washington are two undercover agents forced to work together. They're equal parts badass and hilarious, and basically from now on they should never ever be in a movie unless the other is standing right next to him. Trying to explain Washington and Wahlberg's partnership is like trying to describe Christmas morning. You just know that it's amazing. Their rapport is fast-paced yet smart and their chemistry is indescribably electric.
RELATED: Denzel Washington Joins Mark Wahlberg in '2 Guns'

2 Guns is like taking each of the actors' best work and jamming them together into one high-stakes yet quick-witted adventure. If that's not a big enough sell, the action-packed trailer also features fast cars, fighting, explosions, hot women, gunshots and one very angry-looking bull.
Check out the phenomenal pairing below to find out why now we're counting down the milliseconds until 2 Guns opens in theaters.
2 Guns will explode into a theater near you August 2.
Follow Leanne on Twitter @LeanneAguilera
[Photo Credit: Universal Pictures ]
---
You Might Also Like:


15 Oscar-Winning Nude Scenes


10 Insane 'Star Wars' Moments You Didn't Notice