All the Reasons 'Triple Nine' Could Be an Amazing Dirty Cop Thriller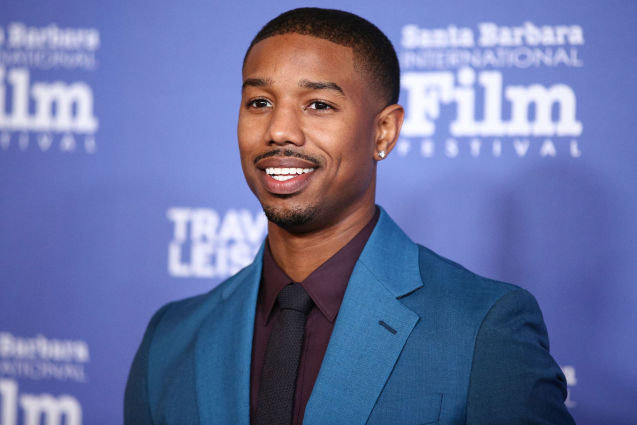 Imeh Akpanudosen/Getty Images
This is shaping up to be another exciting year in film. And many of the big stars from last year have been linked to the upcoming cop thriller, Triple Nine (a play on the 999 police code used when an officer is down). Director John Hillcoat (Lawless, The Road) has nabbed some seriously big names for his upcoming feature film, and everyone is buzzing about it. Here are a few reasons to join us and start impatiently awaiting the release of this flick.
First, the cast. You know it's a good film when Kate Winslet is the second choice for a role. After Cate Blanchett dropped out, Winslet joined in. Or at least she's in serious talks to take on a lead role. Throw in a little Casey Affleck (who actually took over once Charlie Hunnam dropped out), 12 Years a Slave star Chiwetel Ejiofor, the incomparable Michael B. Jordan, Aaron Paul, Gal Gadot, and Michael Peña, and you have pretty much every reason you need to show up.
Next, the plot. We know what you're thinking: another dirty cop movie? Uh, yes! Dirty cop movies are the best and they never get old! (see: Training Day, The Departed, Dirty Harry, and pretty much every other dirty cop movie.) But the good news is that this one is a little different. A group of L.A. cops get ready to pull off the heist of a lifetime, but they have to kill one of their own to draw attention away from their dirty deed. Of course another cop infiltrates the group and tries to pull off a set-up of his own. Good times, good times.
Finally, the twist. Sure the cops are dirty, but no one is as dirty as the mobster's wife who's totally behind the whole thing. Although it hasn't been confirmed yet, this is likely the role that Winslet will be playing. The character has been described as a Lady Macbeth puppeteer-type, which we foresee Winslet pulling off brilliantly, as per usual.
Follow @Hollywood_com Follow @shannonmhouston