'New Girl' Star Max Greenfield Joins Amy Poehler, Paul Rudd Comedy 'They Came Together'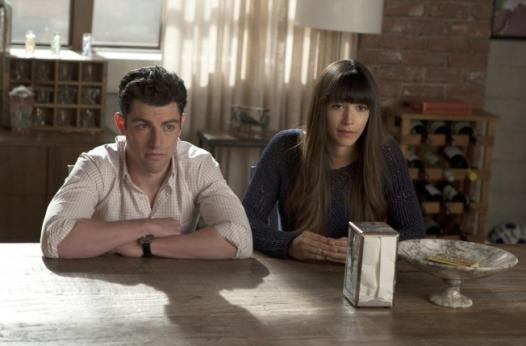 "You know what the problem is with director David Wain's and writer Michael Showalter's new romantic comedy parody They Came Together, starring Amy Poehler and Paul Rudd?" said somebody. "It's just not awesome enough." As drunk as that person must have been, he (or she) apparently had some influence: Max Greenfield is joining the cast!
Greenfield currently plays New Girl's Schmidt (who everyone at Hollywood.com just realized does not seem to have a first name), the Fox comedy's strongest purveyor of laughs… unless Jake Johnson is kicking a flower, or Zooey Deschanel is trying to do pretty much anything — okay, everyone on that show is just plain awesome.
They Came Together will be Greenfield's first feature film role since earning notoriety on the surprise hit that is New Girl, and only his third big screen part to date. He was previously cast in the 2004 drama Cross Bronx, and the 2005 comedy When Do We Eat. Thus, They Came Together might also have the distinction of his first big screen role that anyone will actually see.
Too mean? Sorry. I'll put a dollar in the Douchebag Jar.
Greenfield will play Rudd's brother, who's branded as a listless slacker — it's a sharp contrast to the highest-maintenance-possible Schmidt. But there is no doubt that the comically proficient performer will handle the role like a pro. You can bet your driving moccasins on it.
More:
Wet Hot American Romance: Amy Poehler & Paul Rudd Star in David Wain's Rom-Com Parody
TV Characters That Should Contribute to the Douchebag Jar
[Deadline]