New 'Green Lantern' Poster!
Over the last few weeks we've been posting a ton of new promo materials for Warner Bros. Green Lantern, including characters banners, trailers and more. The studio released yet another big banner featuring a handful of the extraterrestrial characters earlier today, and now it has unleashed what should be the final theatrical poster for the film. Like the fore mentioned banner, this one-sheet shows off more Lantern's, but it's relegated to the core characters including Sinestro (Mark Strong), Kilowog (Michael Clarke Duncan), Tomar-Re (Geoffrey Rush) and, of course, Hal Jordan (Ryan Reynolds).
Check out the poster below, and be sure to get hyped for Green Lantern, in theaters on June 17th.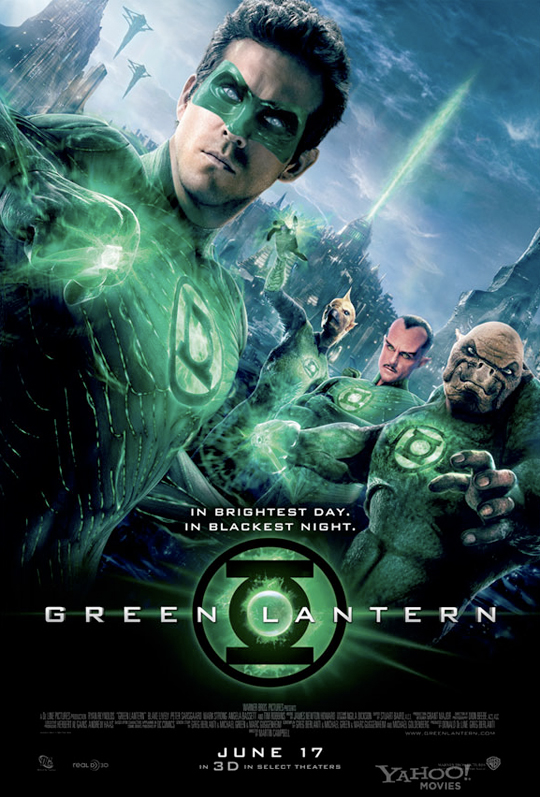 Source: Yahoo Movies