New 'Hobbit: The Desolation of Smaug' Trailer Will Give You Chills
Seven new character posters and a new sneak-peek of The Hobbit: The Desolation of Smaug? We're being spoiled. At a world-wide fan event held on Monday, Warner Bros. released a 3-minute trailer for director Peter Jackson's second film in the Hobbit trilogy. The event also included a Q&A session with Jackson and some of the film's stars via satellite.
While the trailer mostly focuses on the dwarves' mission to take back what's theirs, we get a better look at Bard the Bowman (Luke Evans) and a glimpse here and there of Tauriel (Evangeline Lilly), who is totally going to become a fan-favorite. From epic battle music matched with chilling fight scenes to dwarf poetry to the bed of gold that Smaug (Benedict Cumberbatch) slumbers in, we're super pumped to see our favorite characters take on the next installment of their adventure.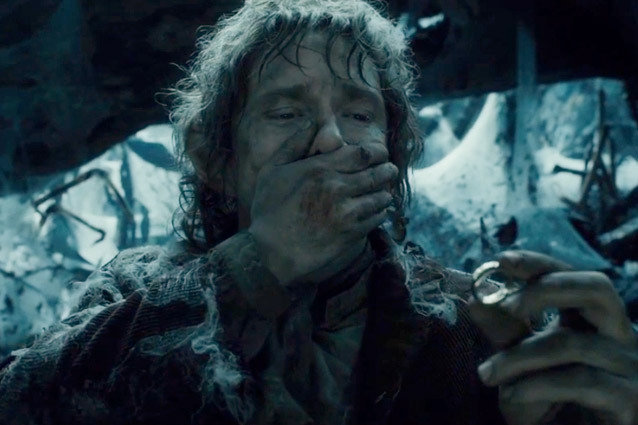 YouTube/Warner Bros. Pictures
The Hobbit: The Desolation Of Smaug follows Bilbo, Gandalf, and the dwarves and elves as they continue their journey to battle the dragon, Smaug. The film hits theaters on Dec. 13.