New Images From 'Thor' and 'Captain America'
As Comic-Con begins to unleash a plethora of new media assets, we at Hollywood.com will do our best to keep you up to speed on everything that is happening at the San Diego Convention Center. Today, we've got some concept art that is being billed as "Comic Con Exclusive Posters" of both Thor and Captain America: The First Avenger as well as new images from Thor, which will hit theaters on May 6th 2011.
Though most of the recently-released images from Kenneth Branagh's anticipated comic book adaptation have been met with scathing criticism, I haven't found them all that bad. After all, Thor isn't supposed to look or feel like Spider-Man or X-Men; he is The God of Thunder, not a costumed vigilante. The film will undoubtedly have more elements of fantasy than sci-fi action like most Marvel movies have had until now. I believe that the production and costume design is similar to the depiction of the Gods in WB's Clash of the Titans remake and that could be a good or bad thing, but I'm not writing it off just yet – especially since we haven't seen any of these characters in motion yet. Wait until some footage is released before passing judgment, and have a look at the images for yourself below: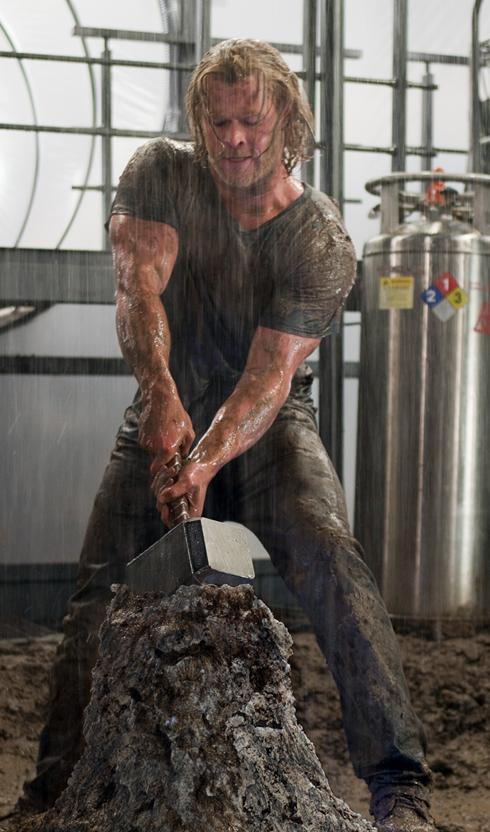 In this new photo, Warrior of Asgard Thor (
Chris Hemsworth
) wields the mighty Mjolnir in an Earthbound setting as his ridiculously pumped muscles chew up the scenery.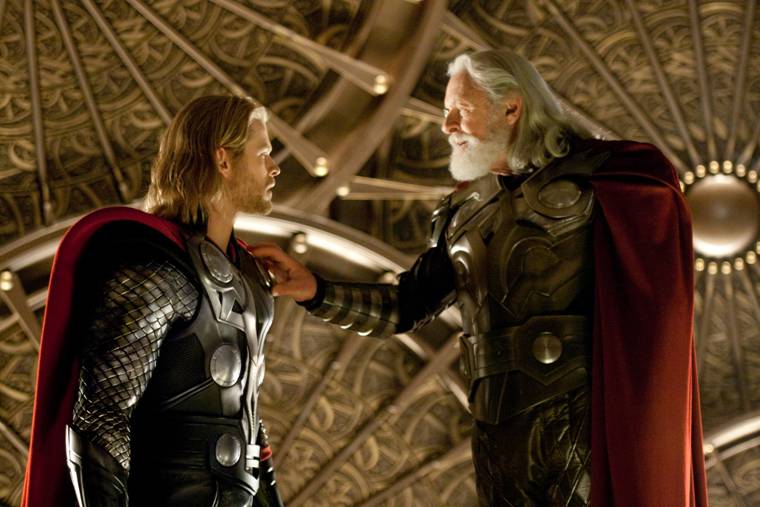 This photo shows Odin (
Anthony Hopkins
) counseling his Thunder God son back in Asgard.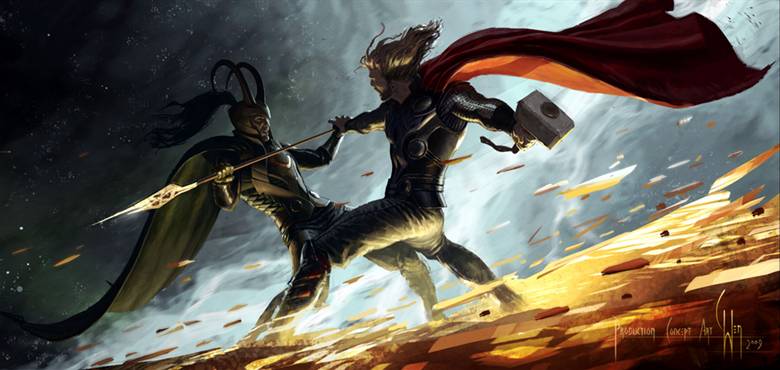 Concept art of Thor battling his brother and arch-enemy Loki (to be played by
Tom Hiddleston
)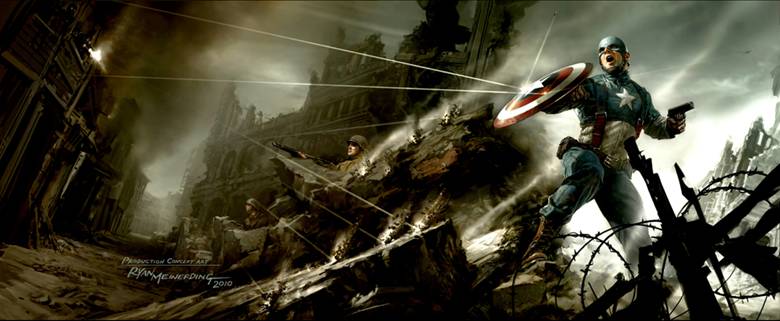 Concept art of Captain America (to be played by Chris Evans) and his Marine buddies storming a Nazi stronghold
Source: Paramount Pictures