Top Shelf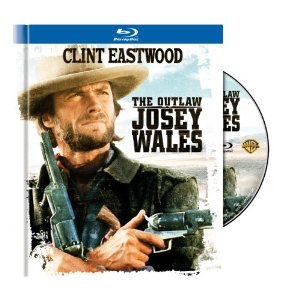 The Outlaw Josey Wales (Warner Brothers, $24.99)
The Movie: The Outlaw Josey Wales is the kind of Western that people who don't like Westerns can watch and go, "Huh, maybe I actually do like Westerns…" I know, because I'm one of those peoples. There's just something about Westerns that, for the longest time, didn't appeal to me. I found them to be slow, boring and invariably always about some poor farmer whose family gets killed.
Well, The Outlaw Josey Wales is about some poor farmer whose family gets killed, but it's hardly slow and it's anything but boring. That's all thanks to star/director Clint Eastwood, who delivers a story with real grit in its teeth and dirt under its fingernails. This isn't just about some guy getting revenge, it's about a fugitive with a restless soul living in a world that wants to shoot him dead. But he just keeps marching forward, making unlikely allies and plugging holes in fools whenever necessary.
It's got a great, sweeping look to it and a score that's atypically eclectic for a Western, but that's just another dividing point between Eastwood and the John Wayne-era Westerns that came before Josey Wales.
The Features: Digibook packaging, which is always nice on a shelf. There's a 30-minute Making-Of here that's a little dry but informative, though it appears to be an SD port from a previous release. There is however a new commentary track from Eastwood biographer Richard Schickel and a new 30-minute long look at the actor's time spent in the Western genre. The real star here, however, is a really gorgeous transfer filled with vivid colors (Eastwood's face in front of endlessly blue Texan sky is just gorgeous) and appropriately harsh shadows.
Buy It If: You like Westerns, but even if you don't, The Outlaw Josey Wales will most likely still win you over with its sharp edges and grizzled jawlines.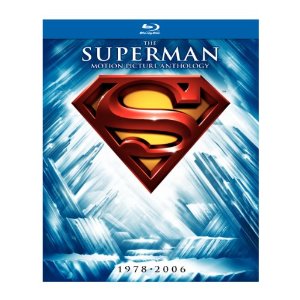 Superman: The Motion Picture Anthology (Warner Bros., $89.99)
The Movie: There's just not enough space here to give a full run down of each of the Superman movies contained within this stellar anthology package from Warner Bros. So instead let's just focus on what's included:
Disc 1 – Superman The Movie, 1978 Theatrical Release
Disc 2 – Superman The Movie, Expanded Edition
Disc 3 – Superman II, 1980 Theatrical Release
Disc 4 – Superman II, the 2006 Richard Donner Cut
Disc 5 – Superman III
Disc 6 – Superman IV: The Quest For Peace
Disc 7 – Superman Returns
Disc 8 – Bonus Features disc, which includes the feature-length documentary Look, Up in the Sky! The Amazing Story of Superman
So, yeah, there's a lot going on here.
The Features: All told there are well over 20 hours of bonus features spread across all eight discs. There are commentary tracks and making-of specials on the respective discs for all of the features (Superman Returns has the most making-of materials, but it is oddly the only film lacking a commentary track), which often includes vintage TV spots and cartoons that should be nostalgia bombs for anyone who grew up with Superman. If you didn't, however, and you're discovering most of these movies for the first time now, then disc 8 does a fantastic job of documenting the Superman legacy, placing everything in its appropriate historical and cinematic context.
Buy It If: You love the man of steel, of course. Most of the features here are just carry-overs from previously individual Blu-ray releases, but this is without question the most robust and exhaustive presentation of Superman's big screen adventures you're likely ever to find.
Middle Shelf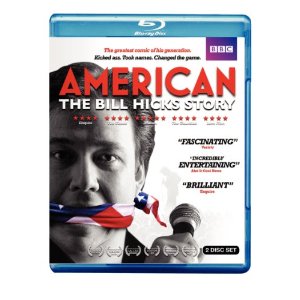 American: The Bill Hicks Story (BBC, $20.99)
The Movie: American: The Bill Hicks Story is a documentary about counter-culture comedian Bill Hicks, who died of cancer in 1994. Don't worry if you have no idea who Hicks is, however, because even if you don't know the Texan-born funny man from a hole in the ground, you'll be treated to a very open and honest look at his life and what turned him into the abbrassive comedian that died all too soon. What's most impressive about Matt Harlock and Paul Thomas' film is that they don't try to make Hicks out to be some misunderstood crusader that was taken too soon. They cherish his flaws, they examine what made him so bitter and angry and why he only ever flirted with the mainstream spotlight.
And while Hicks is an interesting person, American can also be taken less-specifically as a look at the private life of a comedian. You don't often consider what kind of social and psychological pressures stand-up comedians go through, you don't often see how traveling the stand-up circuit day-in and day-out can exhaust a toll on them mentally and physically. We assume that people who make us laugh must lead funny, jovial private lives, and that's just not the case. This movie makes for a bracing, eye-opening cold shower of a double feature when paired with Joan Rivers: A Piece of Work.
The Features: The BBC loaded this documentary with a staggering number of goodies, though this really will only be of great value to die hard fans of Bill Hicks. There's roughly two-and-a-half hours of extended interviews with his family and friends, as well as nearly a total hour of rarely scene footage of his private life, including 30-minutes of stand-up material.
Buy It If: You're fascinated by the craft of the stand-up comedian.
All the Rest
61* (Warner Brothers, $9.99)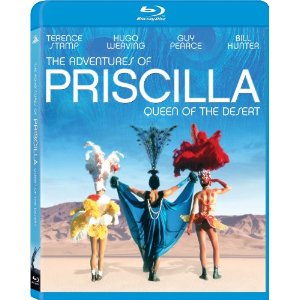 The Adventures of Priscilla, Queen of the Desert (20th Century Fox, $14.99)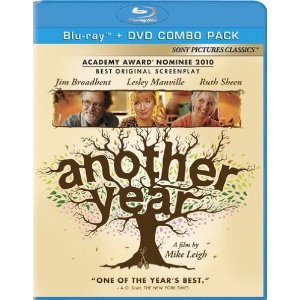 Another Year (Sony, $26.99)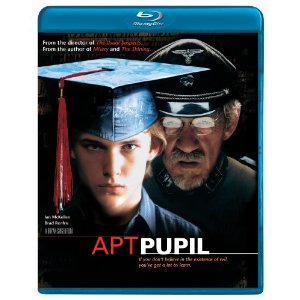 Apt Pupil (Image, $12.99)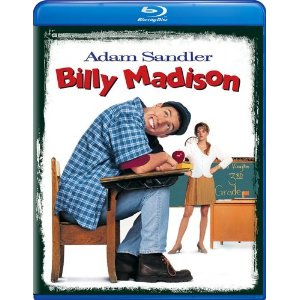 Billy Madison (Universal, $19.99)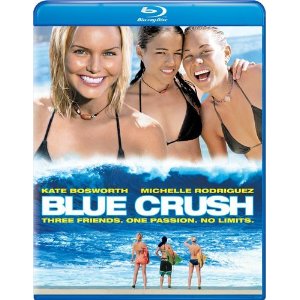 Blue Crush (Universal, $13.99)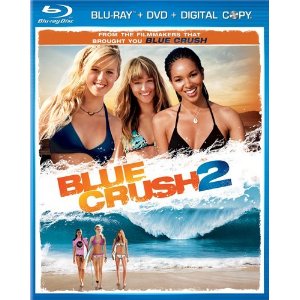 Blue Crush 2 (Universal, $24.99)
Here's one of those straight-to-video sequels that makes you go, "Where the hell did that come from?" Sadly it's not nearly as endearing as the first Blue Crush, which is a surprisingly charming flick about rocking girl surfers. Blue Crush 2 is about a rich white girl who goes to South Africa to visit all of the spots that her deceased mother wrote about in her journal. It's supposed to be a fish-out-of-water type culture shock movie, but really it's just obnoxiously long (it's dangerously close to 2 hours) and devoid of the strong female spirit that made the first Blue Crush a legitimately enjoyable flick.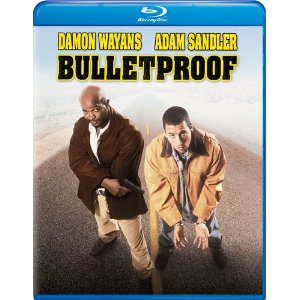 Bulletproof (Universal, $14.99)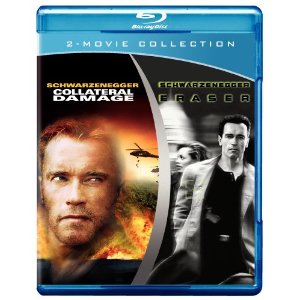 Collateral Damage / Eraser (Warner Brothers, $14.99)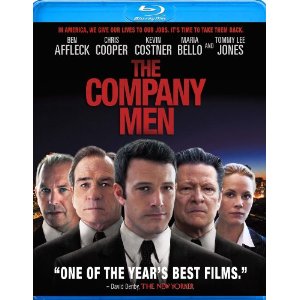 The Company Men (Starz/Anchor Bay, $20.49)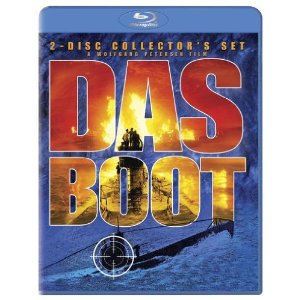 Das Boot: The Director's Cut (Sony, $23.99)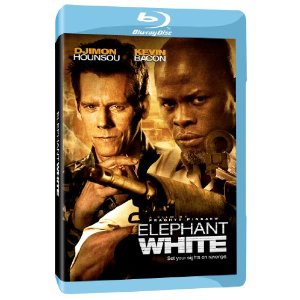 Elephant White (First Look, $15.69)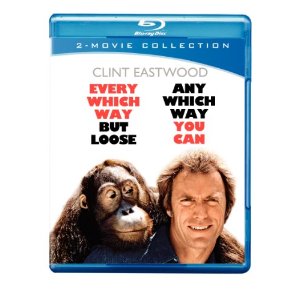 Every Which Way But Loose / Any Which Way You Can (Warner Brothers, $13.99)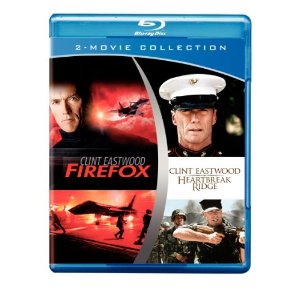 Firefox / Heartbreak Ridge (Warner Brothers, $13.99)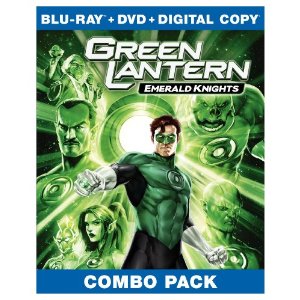 Green Lantern: Emerald Knights (Warner Brothers, $16.99)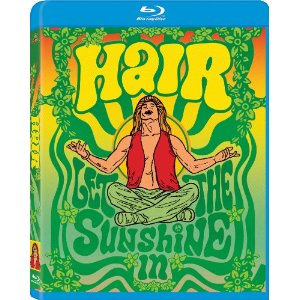 Hair (1979) (MGM/UA, $14.99)
Happy Gilmore (Universal, $19.99)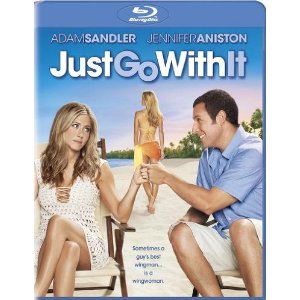 Just Go With It (Sony, $19.99)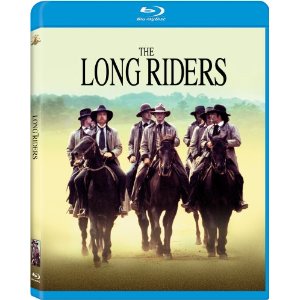 The Long Riders (MGM/UA, $15.99)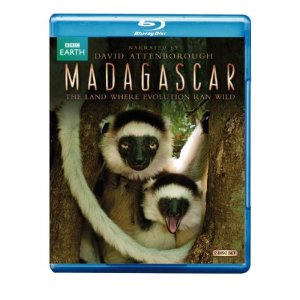 Madagascar (2011) (BBC, $25.99)
Note, unlike most BBC wild life series, this Blu-ray is only 1080i, which is sorely disappointing. Still, this is a new series hosted by the great David Attenborough, so if you like Planet Earth and Life, you should definitely check this out.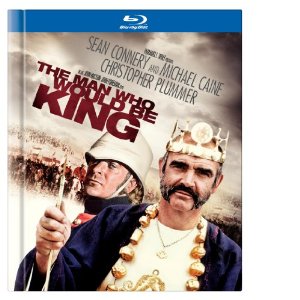 The Man Who Would Be King (Warner Brothers, $25.99)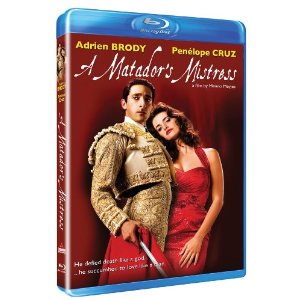 A Matador's Mistress (Xenon, $18.99)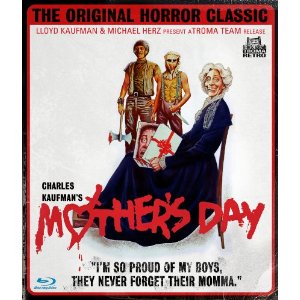 Mother's Day (Troma, $15.49)
Note, this is the original Troma film and not Darren Lynn Bousman's mediocre remake.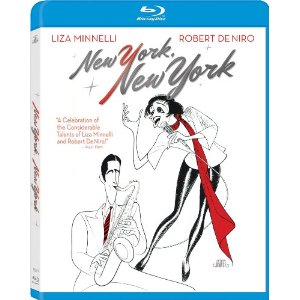 New York, New York (1977) (MGM/UA, $14.99)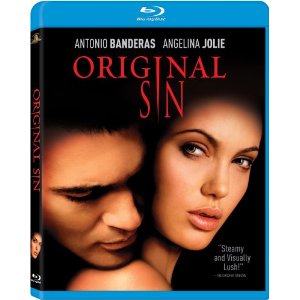 Original Sin (MGM/UA, $15.99)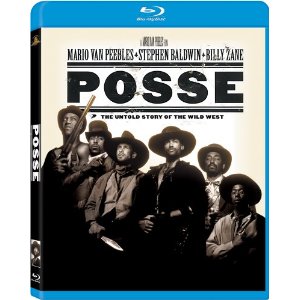 Posse (MGM/UA, $18.49)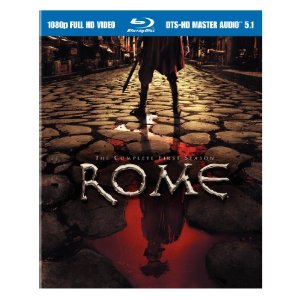 Rome: The Complete First Season (HBO, $39.99)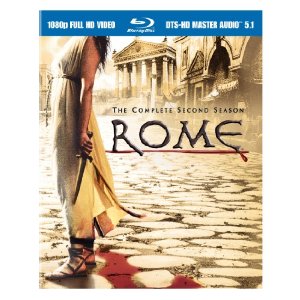 Rome: The Complete Second Season (HBO, $39.99)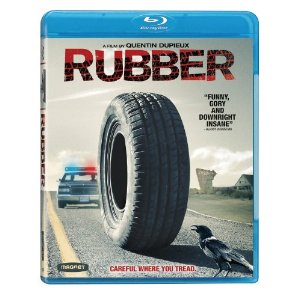 Rubber (Magnolia, $23.99)
Rubber is the kind of movie that you either think is an inspired work of art or an intentionally weird experiment that just does not work. Love it or hate it, you should see this movie about a killer tire at least once; it's just not the kind of movie you can fully get a feel for just reading about.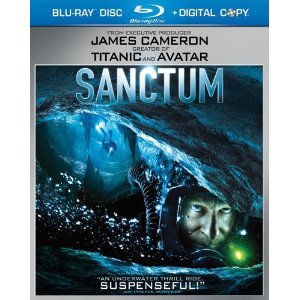 Sanctum (Universal, $19.99)
Sanctum is a decent disaster-movie-in-a-cave flick to spend time with on a lazy Sunday afternoon. The trouble is that most people don't have 3-D TVs at home, in which case Sanctum's native 3-D photography looks positively goofy when viewed in 2-D, rendering an otherwise passably medicore adventure movie a total joke. If you do happen to have a 3-D TV and Blu-ray player, however, and you have nothing else to do, Sanctum is… just alright.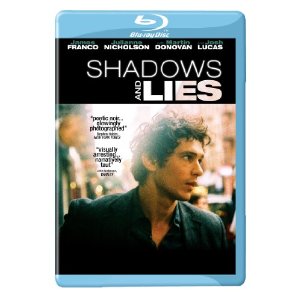 Shadows and Lies (Millennium Media, $14.99)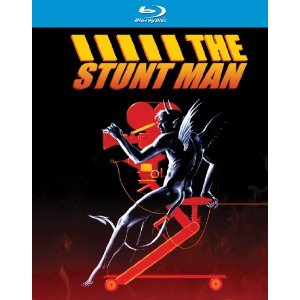 The Stunt Man (MPI, $19.99)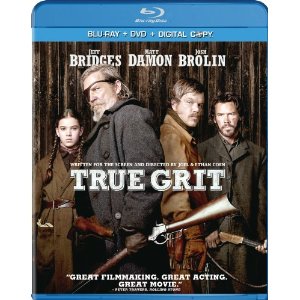 True Grit (2010) (Paramount, $17.99)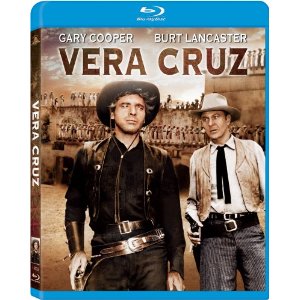 Vera Cruz (1954) (MGM/UA, $14.99)