New Releases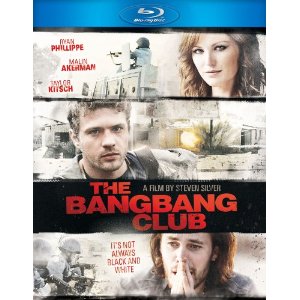 The Bang Bang Club (One, $26.99)
Click here to read our Tribeca Film Festival reaction!
Though it wasn't available for review, I'm quite intrigued by The Bang Bang Club. The trailer makes it look like a drama that romantacizes war photographers, but the reviews from festivals indicate it's got a bit more going on than that.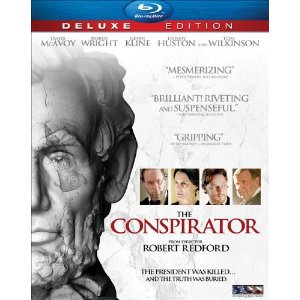 The Conspirator (Lionsgate, $19.99)
Click here to read our original review!
The Conspirator, the Robert Redford-directed retelling of the trial of one of the more overlooked parties to the assassination of Abraham Lincoln, has one of the best casts of the year, one of the most interesting stories of the year, and one some of the best costume work and production design of the year. It's a shame, then, that the movie is so…narrow.
It reminds heavily of HBO's stellar mini-series, John Adams. Not just because of the time period, but because the telling of this story is riveting for its historical importance, not because the film itself is a riveting courtroom drama. It revels in the mundane details of life at the time, of how fleeting and flighty the people were and how, really, the only thing that separates modern politics from past politics is the number of outhouses.
If you're a history buff, The Conspirator is perfect for you. In particular, the BD features nearly five hours of extras, including a commentary with Robert Redford and a feature-length documentary about the plot to kill Lincoln. If, however, you're expecting an electrifying look at a relatively untold national scandal, you're bound to be disappointed by the rather straightforward nature of it all.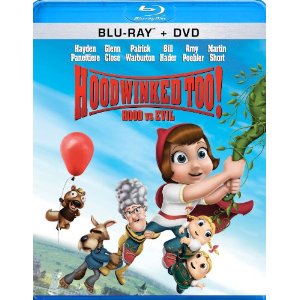 Hoodwinked Too! Hood vs. Evil (Starz/Anchor Bay, $19.99)
Click here to read our original review!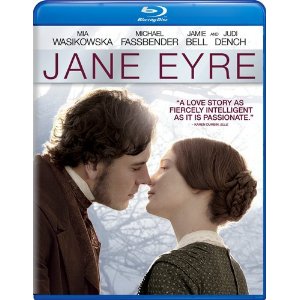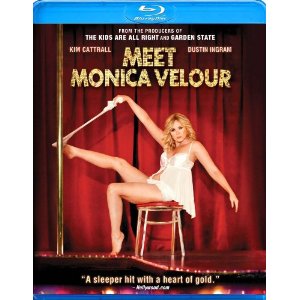 Meet Monica Velour (Starz/Anchor Bay, $24.99)
Click here to read our original review!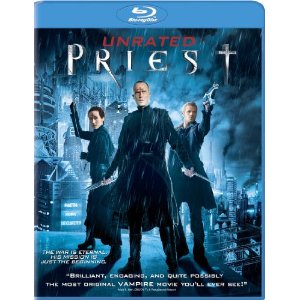 Priest (Sony, $19.99)
Click here to read our original review!
I'm the kind of person who should be lining up for Priest, but I'm also the kind of person who remembers this is the new movie from the guy who made Legion, a miserable waste of talent and time. Few directors get second chances with me, but Scott Stewart is one of them.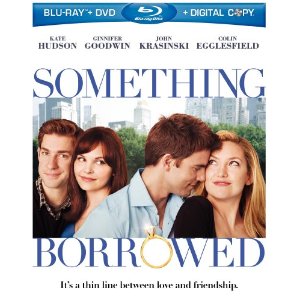 Something Borrowed (Warner Brothers, $22.99)
Click here to read our original review!
Something Borrowed is an excruciating movie; a pathetic excuse for a romantic comedy that reflects on the sad state of romance in pop culture these days. For starters, it's about a smart, pretty young lawyer who falls in love with and subsequently tries to steal her best friend's fiancee. Yes, the crux of this romantic comedy is infidelity with the person your best friend plans to spend the rest of their life with. How sweet and hilarious!
Of course, the movie tries to justifying all its lying and emotional insincerity by making the people who are being wronged horrible people themselves, but all that means is that everyone in this movie is an asshole who lies to themselves and their partners, not just Ginnifer Goodwin's insecure good girl who must secretly take all her life advice from Cosmo quizes. I'm not sure what's the bigger mystery. That a romantic comedy this insipid came from Luke Greenfield, the director of the truly charming and atypical 2004 rom-com The Girl Next Door, or how the gag reel on the Blu-ray managed to feature anything but this legitimately talented batch of actors looking dead at the camera and saying, "Who wrote this crap?"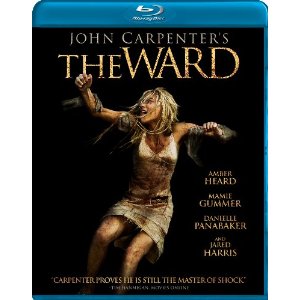 The Ward (XLrator Media, $17.99)
A new John Carpenter movie is certainly something to celebrate, and it demands to be watched because of that, but unfortunately this is just further evidence that the once great horror maestro hasn't put his heart fully into it since '95s In The Mouth of Madness.
If you love The Big Lebowski, then there's really no way you're skipping on picking it up now that it's on Blu-ray for the first time. However, if you happen to already own the HD DVD release of the film, there's not a whole lot of new content here, as almost all of the special features are ported over from that release (which itself carried over the content from the previous DVD release). But, just because the goods have been available on another, now extinct format, doesn't mean they're not worthy of your attention. None of the extras are particularly lengthy, but there's something for everyone: Making-Of interviews with cast and crew, 10 years later interviews with cast and crew, and even an amusing look at the fan-created Lebowski Festival.
For the people who love to quote the film to no end, there's a new trivia game that can be played with up to two players. Universal's U-Control also has a separate trivia-esque picture-in-picture feature with some production notes, as well as a song identifier and an optional F-bomb counter, which seems like a feature better suited for Jackass than it does a Coen Brothers movie.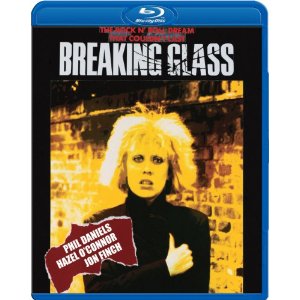 Breaking Glass (Olive Films, $26.99)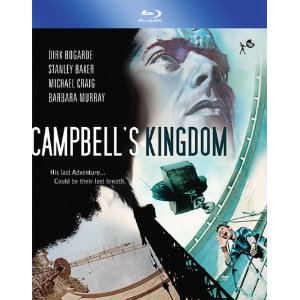 Campbell's Kingdom (VCI, $22.49)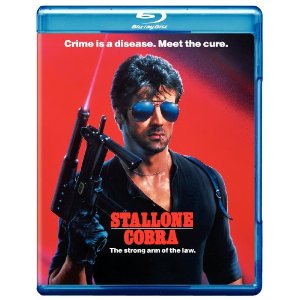 Cobra (Warner Bros., $14.99)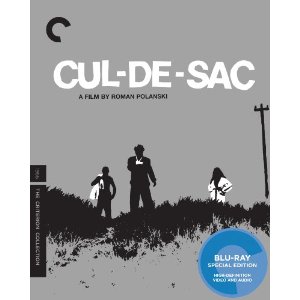 Cul-de-Sac (Criterion, $27.99)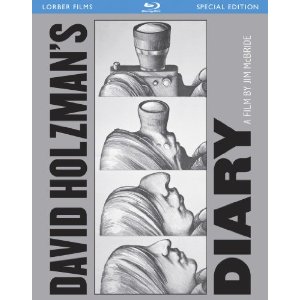 David Holzman's Diary (Kino, $20.99)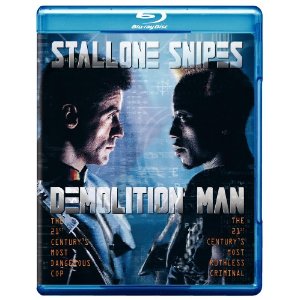 Demolition Man (Warner Brothers, $12.99)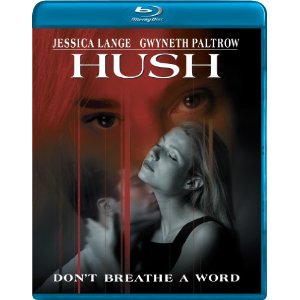 Hush (Image, $12.99)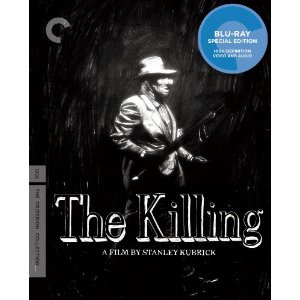 The Killing (Criterion, $24.99)
One of Stanley Kubrick's greatest films. I don't normally go out of my way to buy Criterion Collection titles (they're pricey for my budget), but this is a must own.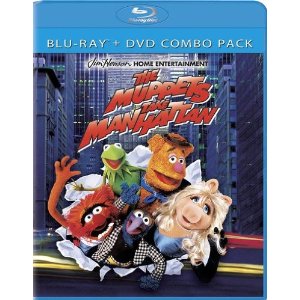 The Muppets Take Manhattan (Sony, $14.99)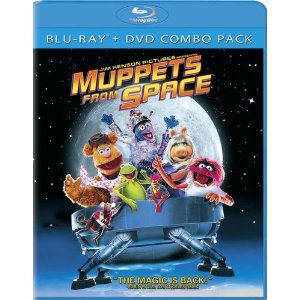 Muppets From Space (Sony, $14.99)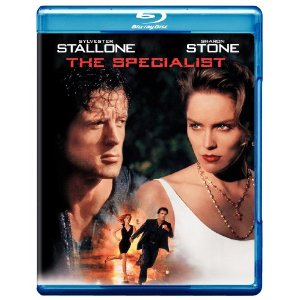 The Specialist (Warner Bros., $14.99)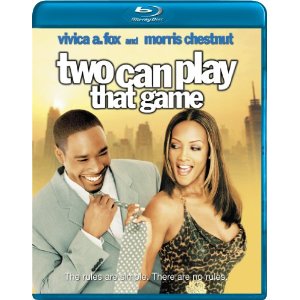 Two Can Play at That Game (Image, $12.99)