New in Blu: 'The Green Hornet'
Top Shelf
The Green Hornet (Sony, $19.99)
Click here to buy it | Click here to read our review
The Movie: Despite most people telling me it was "better than they expected," I really wasn't all that optimistic to see The Green Hornet. There was just something about the trailers that really didn't work for me. Ignoring the whole post-production 3-D conversion, the whole thing just looked very…'90s. And normally I'm all for an action movie that's a throwback to the '90s, an era where villains actually killed innocent people and where heroes killed bad guys with little regard, but the idea of a superhero action movie '90s throwback? I just kept thinking it looked like a bigger budget version of Blankman.
After seeing The Green Hornet, I can now side with everyone else: It's better than expected. And much to my own surprise, the best thing about it is how '90s they treat the material. Most PG-13 action movies these days, especially superheroes, don't have the balls to have their hero stab someone in the face or have their villain actually shoot people in the face instead of just dreaming up real estate scams. But The Green Hornet does. Oh, how it does.
It's not flawless, though. It also has a problem a lot of '90s flicks do as well: needless conflict. I thought we'd evolved past a time where all buddy action movies were required to have a stretch of the film where the buddies have a falling out, but apparently that's not the case. If you chopped out Rogen and Chou's quarrels, you'd have a leaner, more entertaining story to tell. Still, even with the bloated length and useless inclusion of Cameron Diaz, The Green Hornet is still a very fun, delightfully reckless good time.
The Features: Sounds like Sony loaded this up with some nice goodies, including a commentary with the filmmakers, Jay Chou's audition footage, a number of deleted scene/gag reels, a featurette on the making of the car and a few more Blu-only extras.
Buy It If: Honestly, The Green Hornet isn't a must-see movie for me, but it is the most interesting new release of the week, which does make it a must-rent.
Middle Shelf
Ip Man 2 (Well Go USA, $14.99)
The Movie: If you've seen the amazing Ip Man, then you instantly know you have to see Ip Man 2. If you haven't seen Ip Man, don't worry, it's not necessary to have seen the first to appreciate the second. If you have no idea what (or who) Ip Man is and you're wondering how a person can be comprised of an internet protocol address, I'll keep it simple: Ip Man is the best martial arts movie in years.
The story of Ip Man, the legendary Wing Chun martial arts master that ended up being Bruce Lee's teacher, has been told in countless films, but the Ip Man series is the best of the bunch. There's a bit too much wire work in the second film for my tastes, but even still, Donnie Yen laying the hurt on hordes of fools is still an awesome sight to behold.
The Features: A making Of, deleted scenes, behind-the-scenes tour and some interviews; all either dubbed or subtitled in English.
Buy It If: You LOVE martial arts movies. The Ip Man series is not to be missed.
All the Rest
All the Right Moves (20th Century Fox, $15.99)
Being Human: Season Three (BBC, $40.99)
The Crow: City of Angels (Echo Bridge, $11.49)
The Dilemma (Universal, $19.99)
Click here to buy it | Click here to read our review
Fat Girl (Criterion, $27.99)
From Dusk Till Dawn (Echo Bridge, $9.99)
Halloween H2O (Echo Bridge, $11.49)
The Skull & The Man Who Could Cheat Death (Legend, $12.99)
Smiles of a Summer Night (Criterion Collection, $27.99)
Taps (20th Century Fox, $15.99)
Twelve O'Clock High (20th Century Fox, $20.99)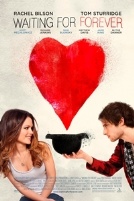 Waiting For Forever (20th Century Fox, $18.99)
What Dreams May Come (Universal, $19.99)
The Yards (Echo Bridge, $11.49)