New 'John Carter' Images: Taylor Kitsch and Lynn Collins in the Mars We Dream About
Some have expressed fear that the upcoming film John Carter will depict Martian life inaccurately, vying instead for the inauthentic, "Hollywood take" of the Red Planet. Well, fear not. Below, we can revel in images that assure us of the true-to-life story that director Andrew Stanton will tell in John Carter.
Tayler Kitsch plays John Carter, a man who finds himself on Mars for reasons we're not yet supposed to understand. There, he meets Princess Dejah Thoris (Lynn Collins), who desperately needs Carter's help, the militaristic but compassionate Tars Tarkas (Willem Dafoe), and a kind of hybrid between Jabba the Hutt and Falcor from The Neverending Story.
In fact, we stuck an actual photograph of Mars' landscape at the end of this series of pictures, just to prove to you how little distinction there is. Bet you wouldn't have noticed if we didn't tell you!
…But then again, even if you somehow find flaw with that argument, it still looks like a pretty exciting movie.
The film opens March 9, 2012, and also stars Samantha Morton, Thomas Haden Church and the masterful Bryan Cranston.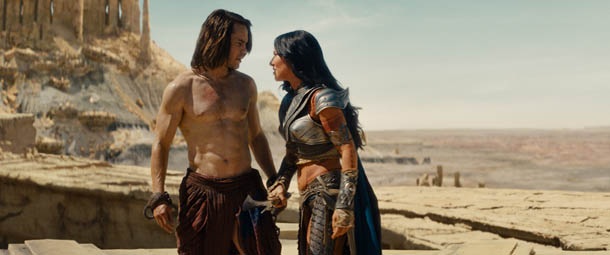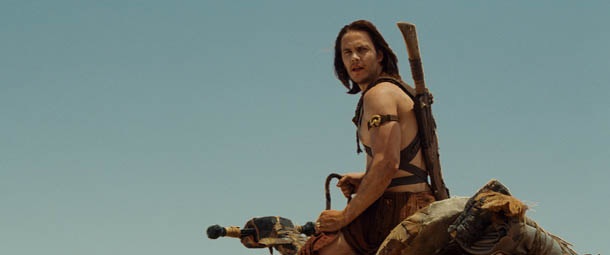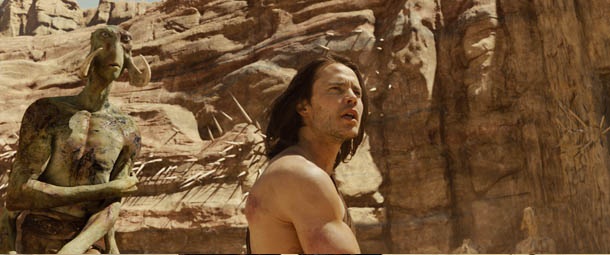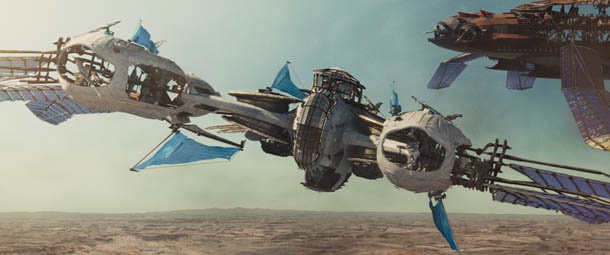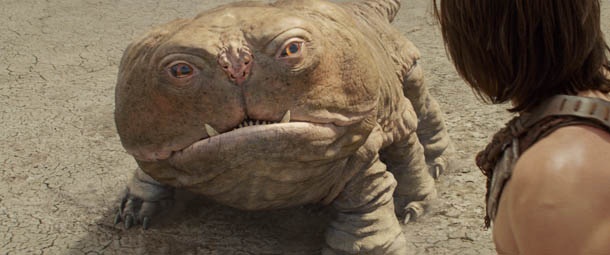 Source: SFX