New 'Life Of Pi' Trailer: That's One Visually Epic Movie — TRAILER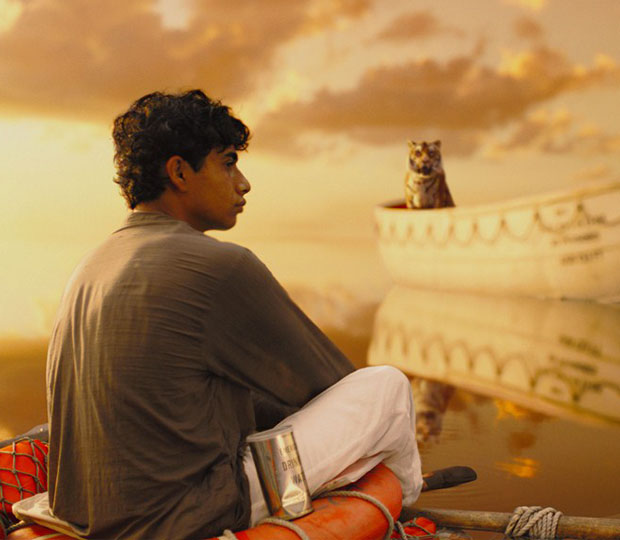 The first trailer for the Ang Lee-directed adaptation of the Yann Martel novel Life Of Pi gave us a quick glimpse into the rich storytelling to be brought to life in this seemingly-epic new film. Now, as a lead-up to its premiere at the New York Film Festival on Friday, a second trailer has been released on Yahoo. And while probably half of the imagery remains the same, a bigger picture is presented at twice the speed of the last. Hello sensory overload, thy name is Life Of Pi!
The sweeping new clip is set to the ethereal music of Sigur Ros, and finished up with a quick one-two punch from Coldplay's recent hit "Paradise," which adds to the clanging, dazzling beauty the trailer presents.
The film–which will surprise no one to learn is being presented in 3D–tells the story of an Indian boy named Pi and the adventures he endures after a devastating shipwreck strands him in the middle of the ocean on a teeny-tiny boat with a cavalcade of critters for 227 days.
The film stars Irfan Khan, Gérard Depardieu, Suraj Sharma and Adil Hussain.
Life Of Pi will be released on November 21st, 2012.
[Photo Credit: 20th Century Fox]
Follow Alicia on Twitter @alicialutes
More:
'Life of Pi' First Look: A Man and a Tiger Are On a Boat… — PHOTO
'Life of Pi' Trailer: Shipwrecks and Tigers and Whales. Oh My!
New York Film Festival 2012 Line-up: 'Life of Pi,' Bill Murray's FDR and More