New 'Looper' One Sheet: The Problem with Time-Travel Assassination — POSTER
The new one sheet is out for the Rian Johnson time-bendy-futuristic thriller, Looper, and it continues the theme that this movie is going to be one big sci-fi timebendy mindf**k. In a good way! The two intertwined (literally and figuratively) main characters (played by Joseph Gordon-Levitt and Bruce Willis) show off their characters interconnectedness by linking them together in the big smoky hole in Gordon-Levitt's chest.
The execution of the poster itself both looks cool and also visualizes the basic concept of the film's fairly involved plot quite well. Since, you know, Willis' character (aka future Gordon-Levitt…what, did you think they gave him that forehead just for fun?) is on the run from his past self, who is tasked with killing him. Surprise! The poster's slightly trippy (it took all my strength not to call it loopy, you guys) but very cool aesthetic is a great complement to the rest of the visuals associated with the film. Check it out below!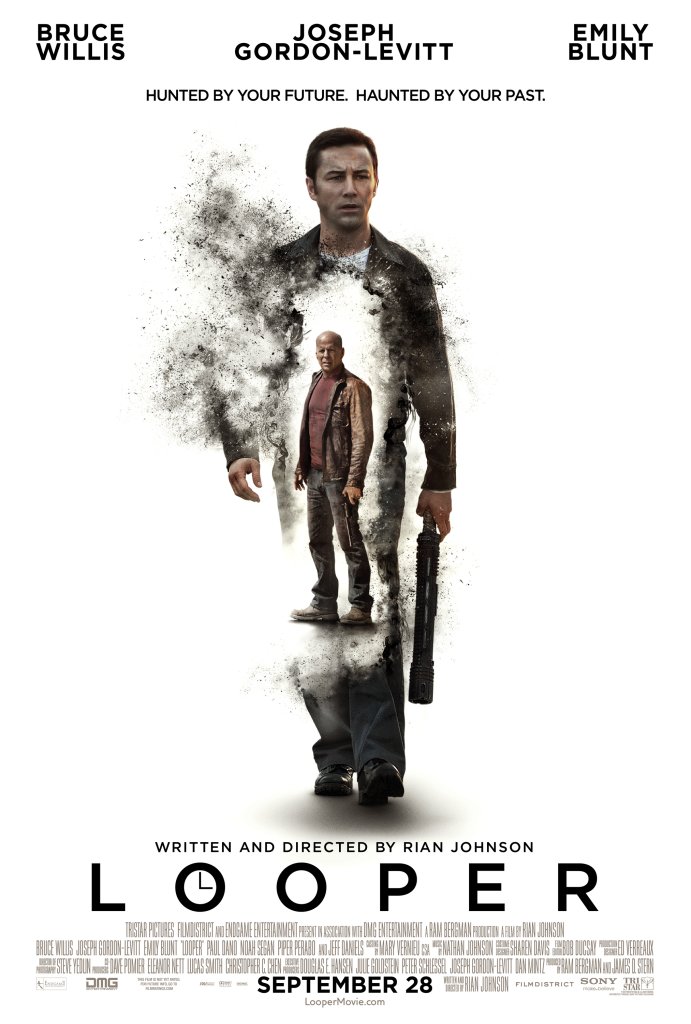 Looper is in theaters September 28, 2012. Are you looking forward to it? Let us know in the comments!
[Photo Credit: Sony Pictures]
Follow Alicia on Twitter @alicialutes
More:
New 'Looper' Trailer: More Retro-Futuristic Action with Joseph Gordon-Levitt
'Looper': It's Bruce Willis Vs. Joseph Gordon-Levitt in Time Travel Epic — TRAILER