New 'Lovelace' Poster Depicts Amanda Seyfried Deep in Character
Amanda Seyfried will embody adult film star Linda Lovelace in the upcoming biopic Lovelace. The actress is kicking things off by emulating a poster for Lovelace's iconic contribution to the industry, Deep Throat. Alongside Seyfried, Peter Sarsgaard will star as Linda Lovelace's abusive husband and manager Chuck Traynor, the man who forced her into her infamous career. Sharon Stone, James Franco, Sarah Jessica Parker, Juno Temple, Hank Azaria, Adam Brody, Bobby Cannavale and Robert Patrick also make up the impressive cast.
Check out the new poster, then head over to a previously released Lovelace photo here!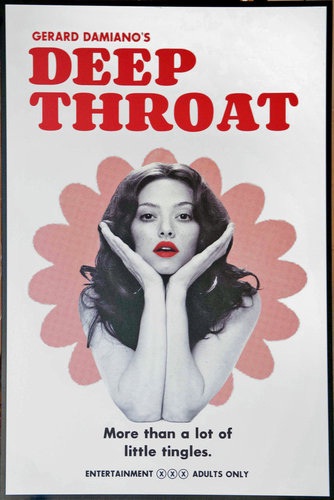 Source: Comingsoon