New 'My Week with Marilyn' Poster is the Classiest One Yet
Okay, all other images from My Week with Marilyn. I'm talking to you, first poster. And you, collection of narrative screenshots. You were all pretty classy…but you made one fatal error: color.
Everybody knows that black-and-white is always classier than color, and that's why this newest poster from the Michelle Williams starrer is the top of the tier for all of the MWWM images to date. Don't you get all worked up, picture of Marilyn swimming. You had your chance. Black-and-white and twilight lake swimming? You could have knocked 'em outta the park. But no. You had to go for color. You all did. That's right, leering Michelle, Eddie Redmayne and Emma Watson. Quit your leering. The decision has been made. This new poster is the winner. And as for you, Kenneth Branagh as Laurence Olivier…well, I'm kind of too afraid to tell you off. So, call it a tie? 
All of these images aside, My Week with Marilyn does have a lot going for it. It has a stellar cast, and an intriguing subject matter…but who's to say if the classiness depicted by the poster below will be embraced by the film itself? For a bit of perspective on the movie, check out our HIFF film review of My Week with Marilyn.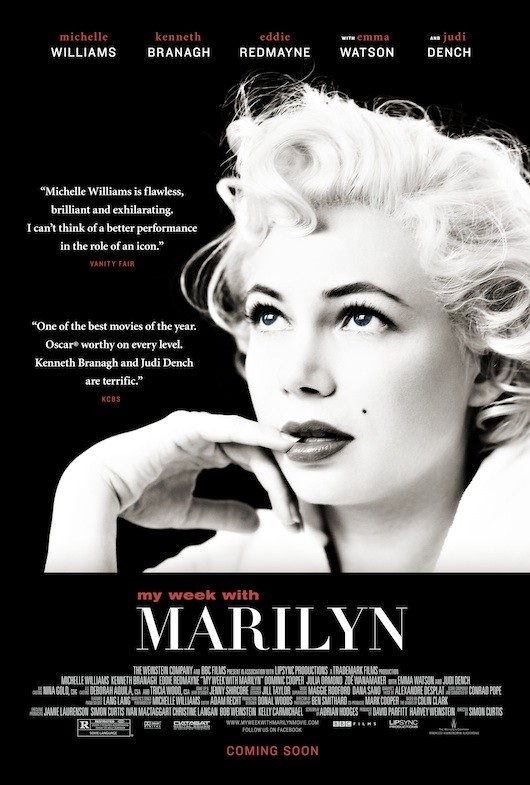 Source: Moviefone