New 'My Week with Marilyn' Trailer Promises a Dark, Romantic, Engaging Story of an Icon
We've seen a handful of images from the new movie My Week with Marilyn. We've seen images of Michelle Williams portraying the bright, glamorous Marilyn Monroe with whom we're all familiar, a more intimate Monroe as pictured below, and a photo of Kenneth Branagh emodying the valor that is Sir Laurence Olivier. 
But now we actually get a real taste of what this movie will be with a new trailer. From the quick glimpse we get of the film, we can surmise that it will truly and powerfully depict sides of Monroe that we haven't seen before in cinema: the lonely side, the manipulative side, the darker side. And, of course, all at the expense of a lovestruck young writer, played by Eddie Redmayne. Also starring Judi Dench, Emma Watson, Dominic Cooper and Dougray Scott, this true story looks to be an enthralling new illustration of an undeniable icon.
Click the photo to see more from My Week with Marilyn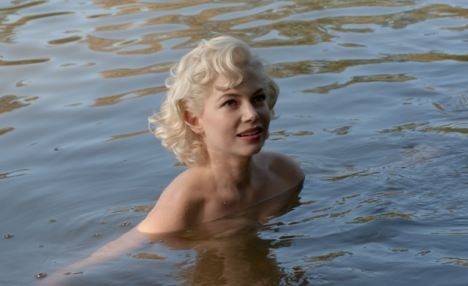 Source: Indiewire