New 'ParaNorman' Poster Asks Where's Your Will to Be Weird?
The message expressed by the new poster for the movie ParaNorman is (as you can read below), "You don't become a hero by being normal."
Good. I am an enthusiastic proponent of instilling into kids who feel "different" a sense of great appreciation for their uniquity. And I know what you're thinking, readers. You're thinking that the only reason I so passionately endorse ParaNorman and the sentiment it conveys is because I have some monetary investment in the success of Focus Features. Well, joke's on you! It's because I was lonely and picked on as a kid. So HA!
ParaNorman is the story of a young boy—a poetic outsider…aknight of the shadows, if you will—who can communicate with the dead. Ostracized for his oddities, Norman comes to use his powers to fend of supernatural forces in order to save his town from evil.
Starring as Norman in this animated film by some of the people who worked on Coraline and Flushed Away is Kodi Smit-McPhee (who can brood with the best of 'em), Anna Kendrick, Casey Affleck, Christopher Mintz-Plasse, John Goodman, Leslie Mann and Vanessa Huxtable.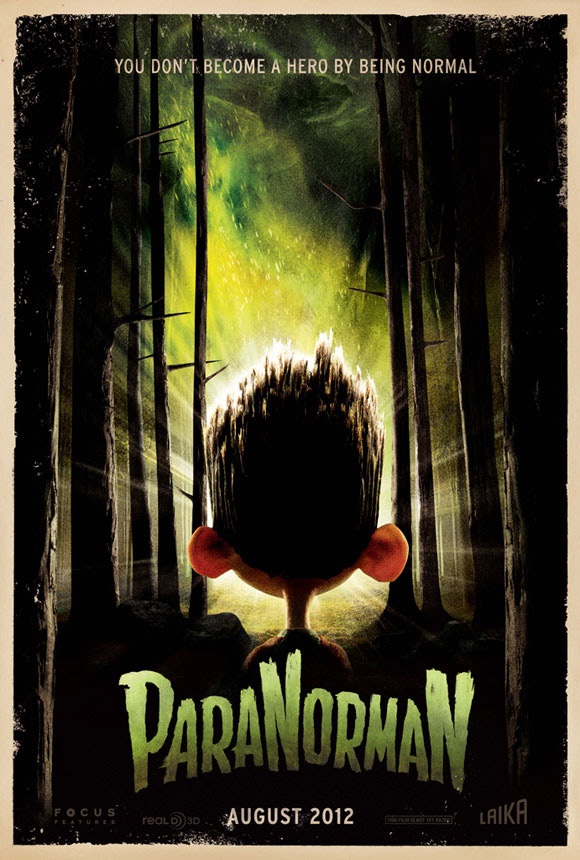 Source: Yahoo