New 'ParaNorman' Trailer Tells a Bewitching Story!
Just yesterday, we got our first look at the upcoming phenomenon of whimsy, ParaNorman in an illuminating poster. In the interim period, we all prayed hard enough for an imminent trailer release, that the woodland spirits have accumulated to create one. ParaNorman centers around a young boy with a Tim Burtonian fixation on the macabre. He brushes his teeth with a skull toothbrush and adorns his bedroom with pictures of ghouls and the like.
Once the darkness overtakes his town, Norman uses his unique familiarity with the shadowy world to come to the rescue of his family and neighbors. However…it'll be quite a journey: ghosts inhabit everything around him. Shady men track his every move. No ordinary people are safe. But Norman isn't any ordinary person.
Team all that with the most victorious use of a song in a movie trailer, Donovan's "Season of the Witch," to get very, very excited about ParaNorman.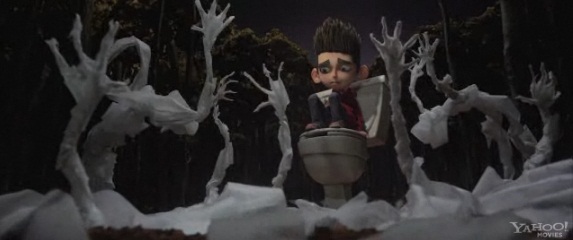 Source: Yahoo