New Poster for Ridley Scott's 'Prometheus' Reminds Us More of 'Alien'

Once I recovered from the sad realization that Ridley Scott's Prometheus is actually not a film adaptation of a cherished childhood memory, I began wondering: what is in store for the visionary director's newest film? So far, a lot of what we've heard traces the movie back to Scott's roots—Alien. The developing movie Prometheus is reportedly set in the same world by which we were fascinated in his 1979 sci-fi classic Alien. We can see both similarities and differences in the recent set of released images, which feature stars Charlize Theron, Michael Fassbender, Idris Elba and Noomi Rapace.
But even more Alien than any of the technology or giant Olmec heads in those pictures is the poster below, which is reminiscent of Alien's dark-with-an-ominous-glow poster from way back in the glory days of otherworldly cinema. Enjoy the Prometheus poster (and the Promalthien comparison poster below courtesy of our Matt Patches), and get ready for Scott's next contribution to the world of science fiction.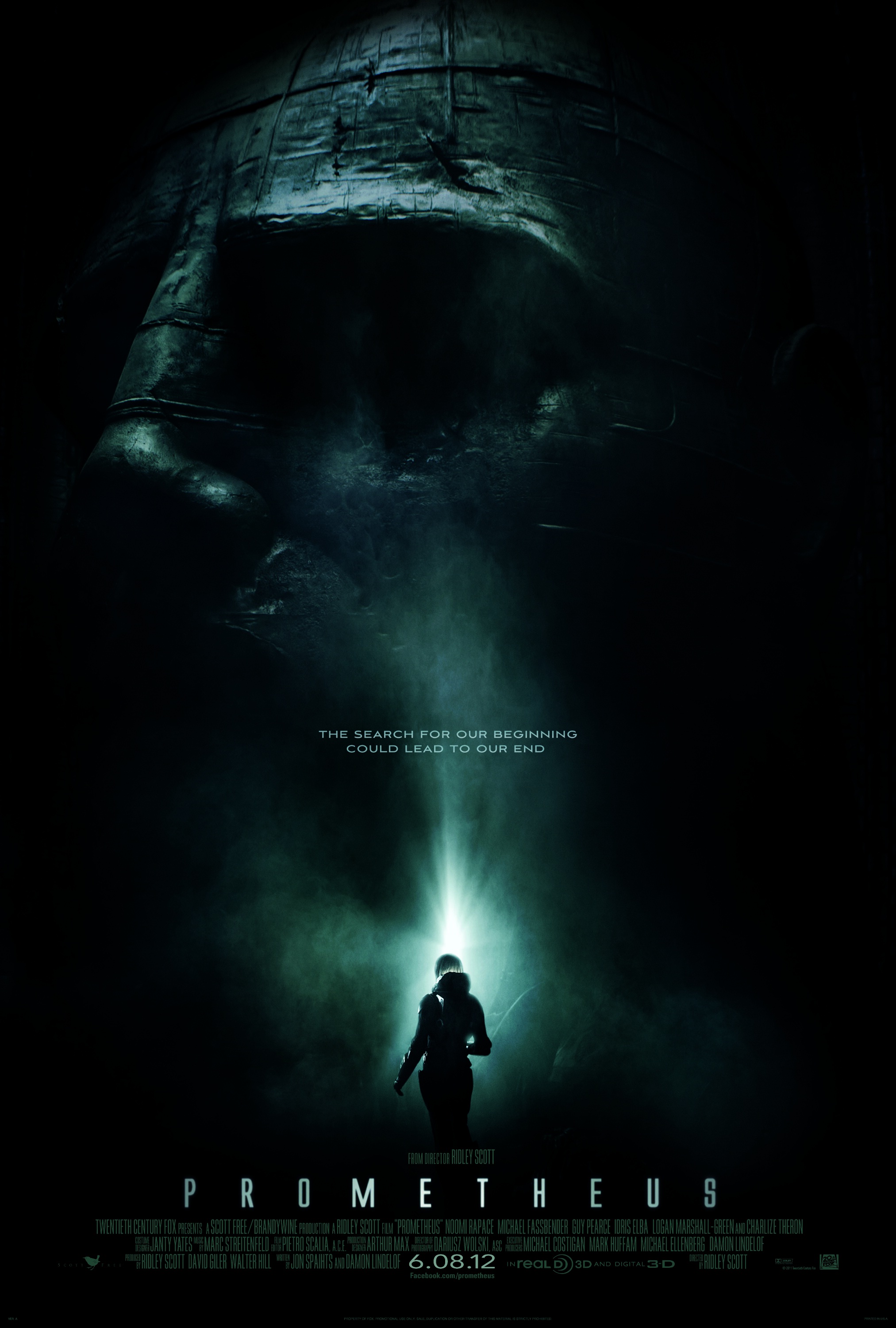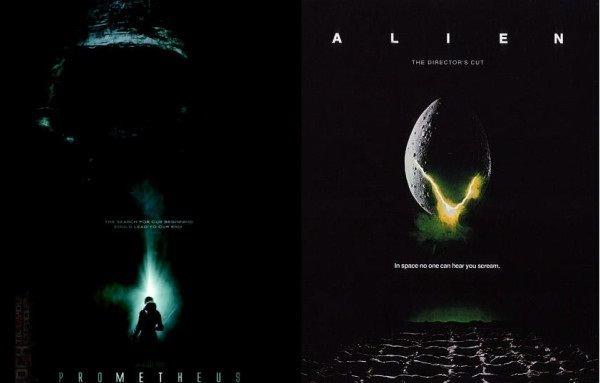 Source: Shock Till You Drop